Welcome to The Cromarty Arts Trust
We are based in the beautiful Highland town of
Cromarty
, on the Black Isle. Our goals are to promote and embrace the arts, education, environment, history of the Highlands, and the conservation of buildings of historical or architectural importance.
2021 PROGRAMME
Shortcut to a regularly updated, one-page programme grid to view or print, click here.
It continues to be an extremely difficult time for everyone but we hope to offer a glimmer of light in the form of our busy programme of arts & crafts workshops and courses this year - now available to browse on these pages! Despite a large chunk of our 2020 programme having to be scrapped, we were delighted to be able to go ahead with a number of courses in the latter half of the year once an extensive range of COVID precautions and procedures had been implemented. We have had nothing but positive feedback from the participants attending these events with a unanimous declaration of feeling safe and comfortable throughout.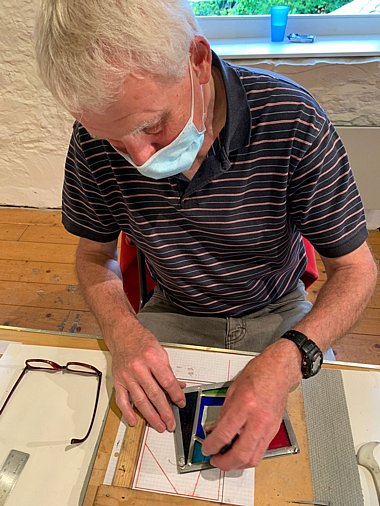 So, as soon as we have the green light that educational activities, travel and socially-distanced classes are able to proceed once again, we hope you may join us. Our classes are welcoming and open to all, fun and friendly and taught by highly experienced, patient tutors. You can learn a new skill or hobby from scratch or pursue an interest you already have some knowledge of - we can accommodate a range of abilities and most course costs include all tools and materials.

Class sizes are small so if interested, get in touch and secure your place before they all go! An excellent way to de-stress, get your creative juices flowing, invest in some 'me' time, have a change of scene and make new friends - surely what we all need right now!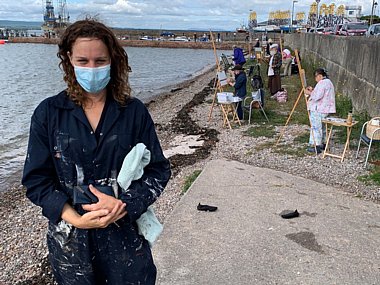 Please be aware of the ever-changing scene re COVID restrictions and regulations. We hope our programme (published on this site, no hard-copy Events Programme brochure this year) will survive as outlined but if there are date, time, venue changes, etc, we will keep you notified.

We will also add further courses and classes as the year progresses AND will add in all live music / theatre / comedy as and when we are able to host performances again. Please keep your eyes peeled!
Use the tabs on the menu bar above or squares below to navigate to see what's on in each category. Alternatively, go to the Calendar to check what's happening on a specific date. Happy browsing - we hope to see you soon!
SURVEY
In May 2020 we conductied a short, anonymous survey of our regular and potential audiences and participants to gauge the current feeling for when/how/if you feel comfortable returning to our venues for courses/workshops, exhibitions, events and concerts. Thank you to everyone that took the time to take part - the feedback and findings will help us draw up a plan in order to move forward and continue to offer as full a programme as possible in the future. If you'd like to peruse the results and comments, please click this link. CAT SURVEY MAY 2020 - RESULTS
Did you know we sell GIFT VOUCHERS! Find out more here.
COVID-19
To set your mind at rest if you are contemplating taking part in our programme of workshops, attending an event or visiting one of our buildings, we have spent much time putting together new risk assessments that can be made available to you on request. We have a folder in all our accommodation detailing procedures to follow and the regimes our staff now carry out - again, these are available on request. If you attend a workshops or course, this clear document explains how we will operate and what is expected of participants in order for everyone to enjoy a safe and comfortable experience.
Please contact us if you are looking to hire space or accommodation or require any further information about any aspect of the Trust's work.
Cromarty Arts Trust is recognised as a Scottish Charity number SC003018
To download a copy of the most recent Cromarty Arts Trust Annual Report, click here, or, for further information, phone us on 01381 600354.
To download a copy of our Privacy Policy, click here.