Silversmithing in Scotland Workshop
NEW DATES FOR 2016
May 13th - 16th inclusive 2016 with Ndidi Ekubia at the Stables in Cromarty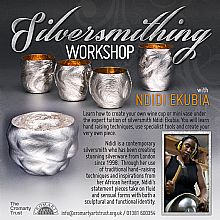 See our Applied Crafts page on the Events menu
Ndidi is one of the UK's finest silversmiths and thanks to the gift of many tools from the estate of the late Michael Murray. we are able to offer regular opportunities to learn this very special craft. Please let us know if you are interested in any of our courses.
Stone Letter Carving Workshop
with Robbie Schneider
DATES TO BE FINALISED FOR 2016
See our Applied Crafts page on the Events menu
Harp Village 2015
See the Harp Village page on the Events menu
Dates for the Event are Friday Sept 18-Sunday Sept 20
Welcome to Cromarty Arts Trust
We are based in the beautiful Highland town of Cromarty, on the Black Isle.
Our goals are to promote and embrace the arts, education, environment, buildings and the history of the Highlands.
Looking for Accommodation?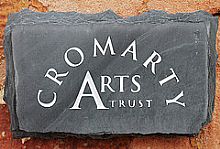 Cromarty Arts Trust has two buildings in Cromarty: The Stables; a beautifully restored 18th Century building on the outskirts of Cromarty and used as artists' studios and a gallery/performance/workshop space. We also have a spacious and beautiful one bedroomed flat which forms part of the building.
Why not get in touch for availability and prices - it's the perfect place for finding inspiration or a break away from the hustle and bustle of daily life.
Ardyne in the centre of the village is a restored town house at 19 Bank Street in Cromarty which offers self catering accommodation for students, researchers, writers, artists or visitors to Cromarty.
The Stables Studios The Ardyne Studio
Artists Residencies
In the past we have hosted a series of residencies for artists and musicians and currently we provide studio space and a gallery space which can accommodate visual arts exhibitions, theatrical and musical events. One of the main priorities of the Cromarty Arts Trust is to promote educational links between Cromarty and the art world.
We welcome enquiries for conferences and special events particularly of a cultural nature.
Cromarty Arts Trust has commissioned pieces of public art and is always seeking to find ways of developing projects that will increase opportunities for Cromarty and local artists.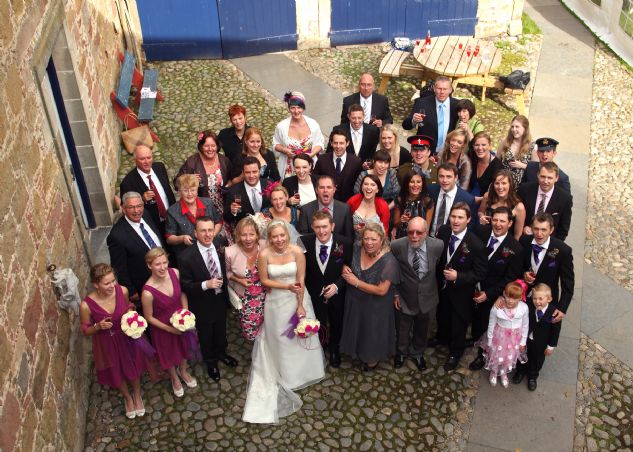 Events - Cromarty has everything you need

Please contact us if you are looking to hire space or accommodation or require any further information about any aspect of the Trust's work.
Cromarty Arts Trust is recognised as a Scottish Charity number SC003018
For a copy of the most recent Cromarty Arts Trust Annual Report, please contact the office on 01381 600354.
Latest News
WINTERSINGS PROGRAMME 2015 FRIDAY, 27 NOVEMBER TO SUNDAY 29 NOVEMBER Friday 27 November Concert in Old Brewery Café 8pm to Full Story...