Harp Village Dates for 2015
Friday Sept 18-Sunday Sept 20 inclusive
Concerts, session and 2 full days of teaching with some of ther UK's best performers and tutors.
Download the applications form here and the programme here
This year, tutors include Corrina Hewat, Ailie Robertson, Wendy Stewart, Tristan le Govic and Heather Yule.
First of all, which of these categories would describe you best?

COME AND TRY THE CLARSACH for ABSOLUTE BEGINNERS
You have very little experience of playing harp at all. You have had relatively few lessons, you may require help with basic technique. All Absolute Beginner workshops will be with Heather Yule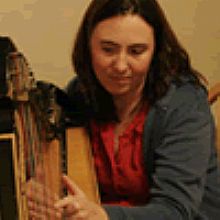 HEATHER YULE
All the other tutors will be teaching all the different ability levels over the weekend so you will have time with each of them.
RECENT BEGINNER
You have only just decided to learn the harp and have had some lessons and are working your way up to performing tunes.
ELEMENTARY
You can already perform simple tunes, require further help in consolidating basic technique and wish to work slowly and carefully.
INTERMEDIATE
You have been playing a few years, may need some pointers with technique, and wish to work at a moderate pace, slowing down if need be.
ADVANCED
You already have good technique and can work at a moderate pace and wish to stretch and challenge yourself.
AILIE ROBERTSON TRISTAN LE GOVIC
LEVELS ARE A GUIDE, PLEASE FEEL FREE TO ASK IF YOU HAVE A QUESTION REGARDING ABILITY OR WHICH CLASS YOU SHOULD BE IN.
Run down of the weekend:
Friday Sept 18th
Arrive in Cromarty and check in at the Old Brewery for shared accommodation unless you specifically request a single room. Please let us know at time of booking.
All rooms are bright and airy and sleep 2/3 people.
7.30pm Tutors' Concert at the Stables - a chance to hear your tutors in performance
SATURDAY and SUNDAY
8.30am Breakfast at the Old Brewery
10am - 11am Practise time/free time
11-1pm Workshops
1pm – 2pm Lunch at the Old Brewery
2.30-4.30 Workshops
Saturday Evening Loft Sessions
6pm Dinner at the Old Brewery -the Harp Hub for all residential participants
8pm – 11pm Harp and Song Session in the Old Brewery Loft Studio with your tutors and other local musicians
COSTS
Residential Weekend Ticket
£225
This is a full weekend ticket for the Harp Village which includes B&B accommodation on Friday and Saturday, lunches on Saturday and Sunday and dinner on Saturday night, a Friday night concert ticket for the participant and 4 workshops (2 on Saturday and 2 on Sunday) and the Saturday Evening Session

Non Residential Weekend Ticket
£165
All the above except B&B

Individual Bookings
Friday Concert Tickets £10
Workshops
Workshops cost £20 each.
What the tutors will be teaching.
Each of the tutors will have a teaching session with all 4 ability levels. The Recent Beginners will be in the West Wing at the Stables for each of their workshops. The Elementary will also be at the Stables in the Gallery. The Intermediates will be in Studio One and the Advanced will be in Studio Two at the old Brewery.
Heather Yule
The Complete Beginners and Come & Try Harp will be with Heather in the Ardyne Studio behind Ardyne, 19 Bank Street, Cromarty. Come and learn to play the harp in a weekend - instruments are provided and you will be inspired!
Ailie Robertson
Ailie will be teaching Scottish, Irish, Québécois to her students
Recent beginners: Irish slides and polkas - two of the happiest tune types from Ireland, and deceptively simple to play!
Elementary: Irish slides and polkas - two of the happiest tune types from Ireland, and deceptively simple to play!
Intermediate: québécois repertoire - reels, quadrilles and waltzes from Quebec!
Advanced: crooked tunes - learn what makes a tune crooked, how to transform a tune from straight to crooked, and some great repertoire from Quebec!

Tristan le Govic
Tristan will be presenting and teaching some of the tunes newly published in the Breton Harp Anthology (it's an extensive collection that he just published http://www.tristanlegovic.eu/store.php?t=ssatb1). There are 3 books: Elementary, Intermediate and Advanced, so he will use each book for each level
The Breton Harp Anthology (Antologiezh Telenn Breizh) is an extensive collection newly published by Tristan Le Govic. Featuring 38 of the most important Breton harp players (Alan Stivell, Kristen Noguès...), it reveals the vitality of today's Breton harp music. During the workshop, Tristan will teach some of the tunes of the collection and discuss the flavour of the Breton music.
Wendy Stewart
Wendy`s relaxed but incisive style of teaching brings praise and results in equal measure and this weekend she`ll be working, through layered arrangements with all levels.
We'll try Gaelic slow airs, European dance tunes and Scottish song arrangements, plus leave time for a bit of session work.
Corrina Hewat
Corrina's Choice: Corrina will teach her own tunes this year, inspired by the surroundings of Cromarty, inspired by harpers, friends and of course the harp itself. She will choose tunes suitable for each of the ability classes in turn, learning each of the hands separately then putting them together. Through the course of the weekend she will also teach various two-handed patterns which can be used as a basis for accompaniment of others and also the building blocks for creating your own tunes.
Please contact us if you would like to know more about any aspect of the Harp Village.
Phone 01381 600354
The Cromarty Arts Trust
Ardyne, 19 Bank Street, Cromarty, The Black Isle IV11 8YE

Latest News
WINTERSINGS PROGRAMME 2015 FRIDAY, 27 NOVEMBER TO SUNDAY 29 NOVEMBER Friday 27 November Concert in Old Brewery Café 8pm to Full Story...