When: - , Start Time: 10:00, End Time: 16:30
Where: The Old Brewery Burnside Place, Cromarty IV11 8XQ
Part of:
Please note: this course is now fully booked! If you would like to put your name down for similar potential future courses, please email us as demand is high and there will be others...
This course is suitable for complete beginners or those who are looking to get back into sewing after a long break. It's designed to give you the confidence to start your own sewing projects at home. You will learn the basic of sewing including how to operate and navigate your way around a sewing machine, read and understand a basic sewing pattern, pinning and cutting out of fabric, using basic sewing tools and construction of projects.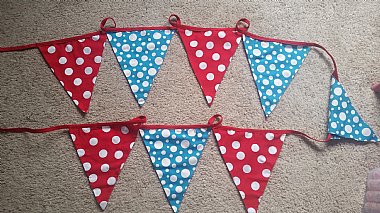 You will complete a number of projects over the two days. Each will introduce you to a new skill or technique and give you something to take home and be proud of!
Projects include:
Envelope Cushion - An envelope-backed cushion cover is a great beginner project. You will learn basic hems, how to turn a corner with your sewing machine and also how to form the perfect corner. This a great simple way to brighten up your home.
Bunting - You will learn how to make a string of the ever popular bunting. This project is designed to increase your sewing confidence and introduces you to intricate pinning and stitching.
Tote Bag - You will learn how to make a lined tote bag perfect for carrying your shopping (or sewing supplies!). This project is an introduction to construction, seam allowances, cutting and pinning techniques.
Additionally - There will be time at the end to look over any sewing projects that you would like to start at home including looking at patterns that you may have. Depending on the speed of the first three projects we will also attempt to look at making a Zipped Make-up Bag.
The Basic Sewing Kit
It would be helpful to have a basic sewing kit for this course, but not essential as there will tools available for use.
Fabric scissors

Seam ripper

Dressmaking pins

Hand sewing needles

Threads

Dressmaking tape measure

Sewing gauge

Bobbins suitable for your machine

Temporary markers - this could be tailor's chalk, fade or wash-away pen
Sewing Machine
You will be required to bring your own sewing machine (which can be left securely overnight within the sewing room) this allow you to learn and become familiar with your own machine. There will be a very limited amount of machines available if you do not have your own machine please enquire upon booking.
Cost
£45 per day Please bring a packed lunch. Tea & coffee provided.
Tutor - Rebecca Barbour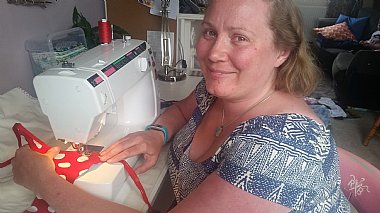 Brought up in Cromarty, Rebecca is now based in the north of Glasgow. She is predominantly self taught and has been sewing and crafting from a young lass. She has taken her love of showing friends and family to learn this lifelong skill to teaching classes in her local community.
Location Map
The Old Brewery
Burnside Place IV11 8XQ