When: , Start Time: 20:00
Where: Victoria Hall High Street, Cromarty, IV11 8YR
Part of: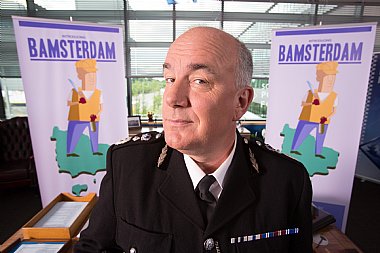 Our Saturday Night at the Movies consists of a feast for your senses...you'll be treated to an episode of the hilarious spoof TV show, Scot Squad, presented by none other than star, Jack Docherty, AKA Cheif Commissioner Miekelson, himself.
This will be followed by a Q&A / panel discussion with all our guests.
Then enjoy a feature-length classic 'who dunnit' movie (to be announced soon) in the company of like-minded folk. Bar and popcorn available.
£15 Reserve your ticket by email, tel 01381 600354 or complete and return this form.
Location Map
Victoria Hall
High Street, Cromarty IV11 8YR