Welcome to The Cromarty Arts Trust
We are based in the beautiful Highland town of Cromarty, on the Black Isle. Our goals are to promote and embrace the arts, education, environment, history of the Highlands, and the conservation of buildings of historical or architectural importance.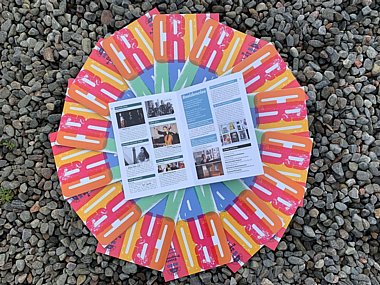 Our full and varied 2020 programme of events, courses, workshops, gigs, concerts and exhibitions is slowly being uploaded to be available to peruse on this site. Use the tabs on the menu bar above or squares below to navigate to see what's on in each category. Alternatively, go to the Calendar to check what's happening on a specific date. Happy browsing - we hope to see you soon!
Our bright and colourful, A5, printed 2020 Event Programmes are out now - all over Scotland! Please let us know if your establishment / event would like some to display or distribute?
Please contact us if you are looking to hire space or accommodation or require any further information about any aspect of the Trust's work.
Cromarty Arts Trust is recognised as a Scottish Charity number SC003018
To download a copy of the most recent Cromarty Arts Trust Annual Report, click here, or, for further information, phone us on 01381 600354.
To download a copy of our Privacy Policy, click here.