Crime & Thrillers Weekend
21 - 23 April 2023
Following a brilliant return to a live and residential event 6-8 May 2022, we are delighted to announce the dates above for next year's festival!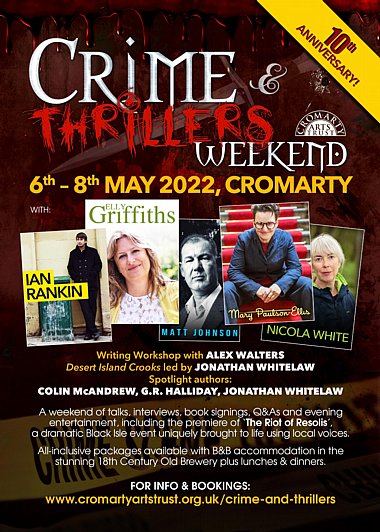 We won't be announcing authors or a programme until much nearer the time but you can guarantee there'll be a feast of great events to tempt you with, as well as residential packages with accommodation at the Old Brewery and wonderful, home-cooked meals.
Why not whet your appetite and check out what and who has been before by clicking on the archive years below?