Welcome to The Cromarty Arts Trust
We are based in the beautiful Highland town of Cromarty, on the Black Isle. Our goals are to promote and embrace the arts, education, environment, history of the Highlands, and the conservation of buildings of historical or architectural importance.
Covid-19 Update
Despite a large chunk of our 2020 programme having to be scrapped, we were delighted to be able to go ahead with a number of arts and crafts workshops and courses in the latter half of the year, once an extensive range of Covid precautions and procedures had been implemented. We have had nothing but positive feedback from the participants attending these events with a unanimous declaration of feeling safe and comfortable throughout. We are now in the midst of planning lots more courses for 2021 and look forward to promoting and opening bookings for these some time in January.
SURVEY
In May 2020 we conductied a short, anonymous survey of our regular and potential audiences and participants to gauge the current feeling for when/how/if you feel comfortable returning to our venues for courses/workshops, exhibitions, events and concerts. Thank you to everyone that took the time to take part - the feedback and findings will help us draw up a plan in order to move forward and continue to offer as full a programme as possible in the future. If you'd like to peruse the results and comments, please click this link. CAT SURVEY MAY 2020 - RESULTS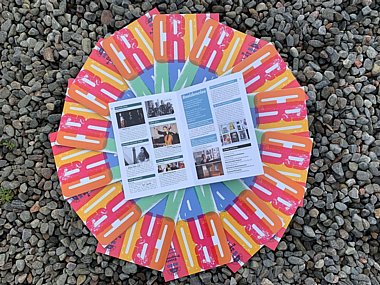 Our full and varied 2020 programme of events, courses, workshops, gigs, concerts and exhibitions is available to peruse on this site. Use the tabs on the menu bar above or squares below to navigate to see what's on in each category. Alternatively, go to the Calendar to check what's happening on a specific date. Happy browsing - we hope to see you soon!