Cromarty Arts Trust Caroline Hewat Prize
The Cromarty Arts Trust, created an award in memory of their former Arts Development Manager, Caroline Hewat, who sadly passed away in December 2015. Caroline, herself a well-respected artist, worked tirelessly to promote arts and culture in Cromarty, the Black Isle and far beyond and the Trust Chair, John Nightingale, and staff were eager to create a lasting legacy in her name.
The 'Cromarty Arts Trust Caroline Hewat Prize' is presented to "a student who has shown commitment, passion and a natural interest and flair for art and design throughout their senior studies at Fortrose Academy. They should be competent and independent individuals, willing and enthusiastic to be heading out in to the next stage of their studies/training/lives."

2023 Award
This year's winner of the Cromarty Arts Trust Caroline Hewat Art Prize was S6 pupil Sophie Bathgate. She showed outstanding commitment to her art and to school life in general. She is going on to study Architecture at Edinburgh University after the summer holiday. Sophie is attending one of our Visual Arts Workshops this summer and will tour the Stables art studios and meet our resident artists.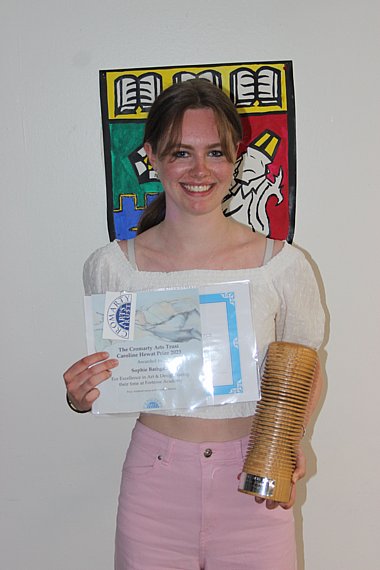 2022 Award
In it's 6th year, the Cromarty Arts Trust Caroline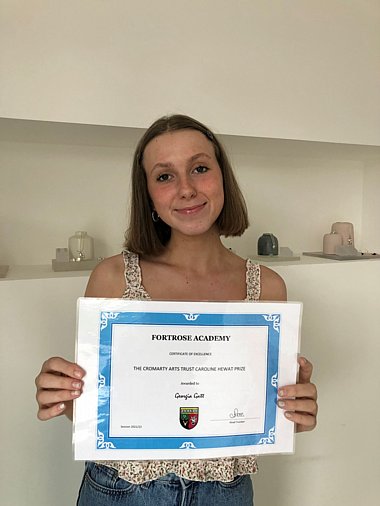 Hewat Prize was awarded to Georgia Gatt who chose the arts materials voucher as her prize.
.
2021 Award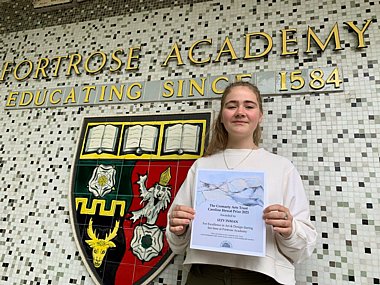 COVID-19 may have played havoc with much of pupils' schooling this past 18 months or so but the resilient students have battled on with their studies and Fortrose Academy still awarded their end of term prizes to this year's leavers. This year's Cromarty Arts Trust Caroline Hewat Prize was awarded to Izzy Inman of (near) Culbokie.
2020 Award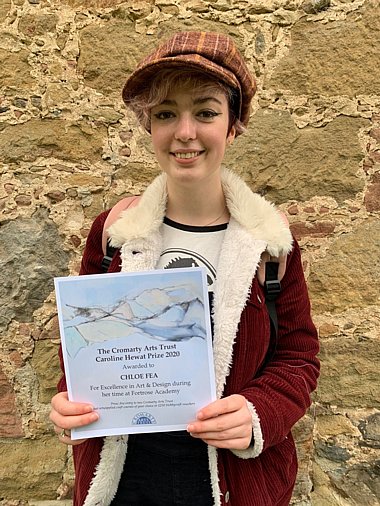 This year's award went to 18-year old Chloe Fea of Rosemarkie. Described as "an outstanding pupil" by staff at the Academy, Chloe has already embarked on her next artistic chapter – an HNC in Applied Arts at the City of Glasgow College.
2019 Award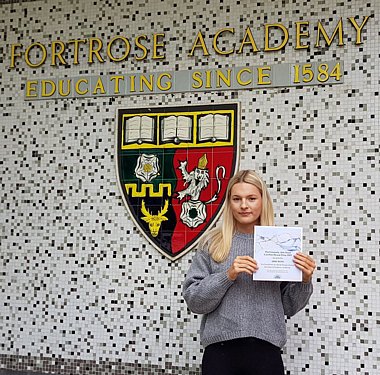 This year's award went to Abby Ross from Avoch. The 2019 prize-winner, Abby Ross of Avoch, opted for the art material vouchers as her prize. Currently studying Visual Communication at UHI, focussing on digital media, photography, illustration and typography.
2018 Award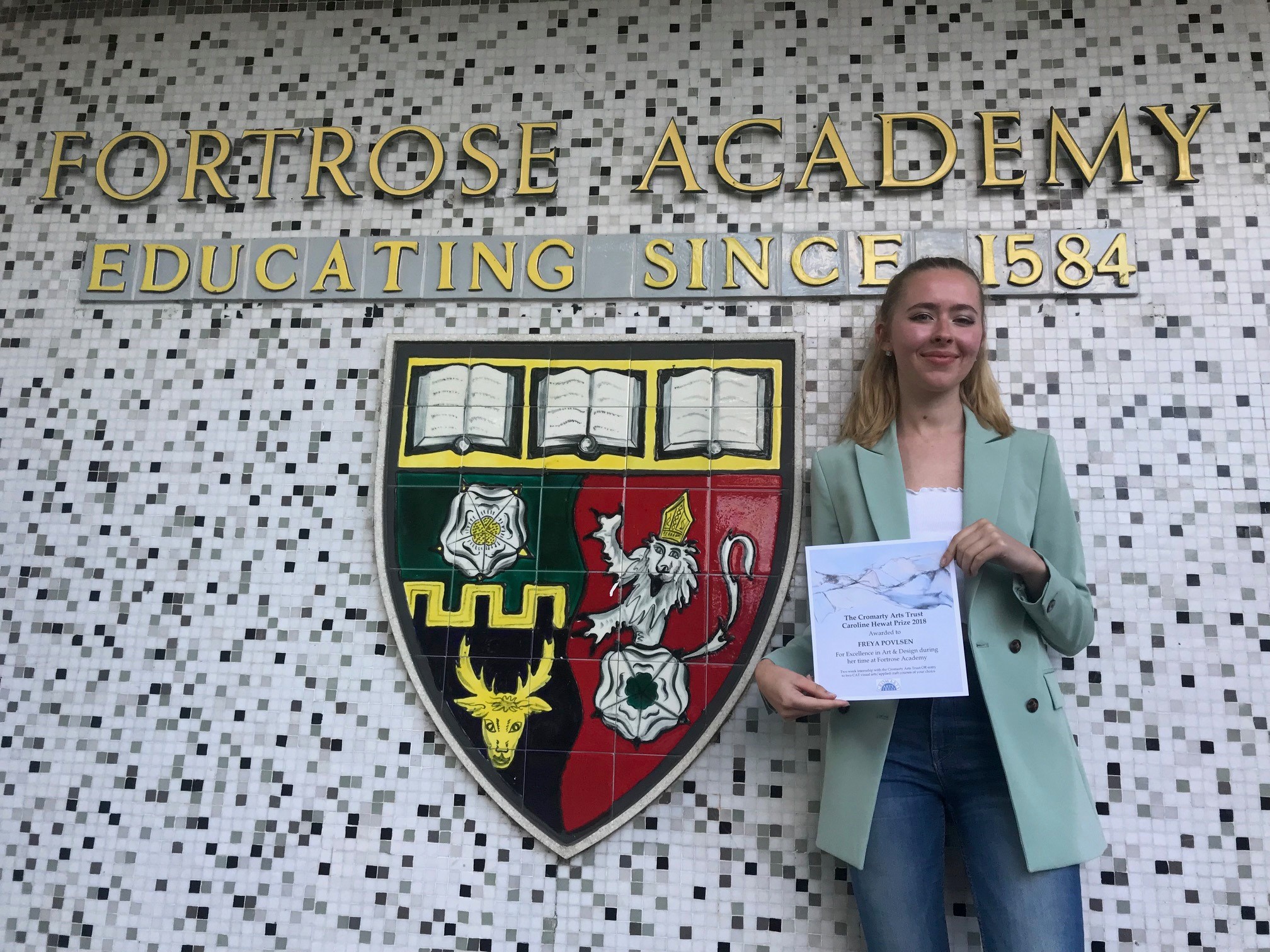 The second ever Cromarty Arts Trust Caroline Hewat Prize was awarded to 17-year old Freya Povlsen following unanimous recognition from her teachers for her talent, passion and dedication to art throughout her time at Fortrose Academy.
2017 Award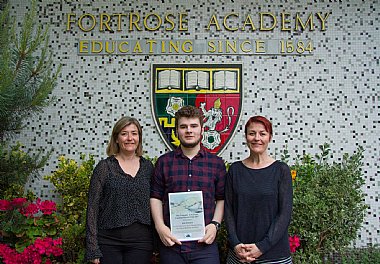 At Fortrose Academy's Senior Awards Ceremony on 15th June, the inaugural award went to Joe Inman, a unanimous choice by staff. The Head of Department, Nino Meehan, explained that Joe was a worthy winner because of "his consistent and determined application to a career in architecture over a number of years which he will be continuing at Robert Gordon University in Aberdeen.