Kirsty Lackie
Kirsty won the Student Residency Prize in 2018. Here is her reflective essay following the residency: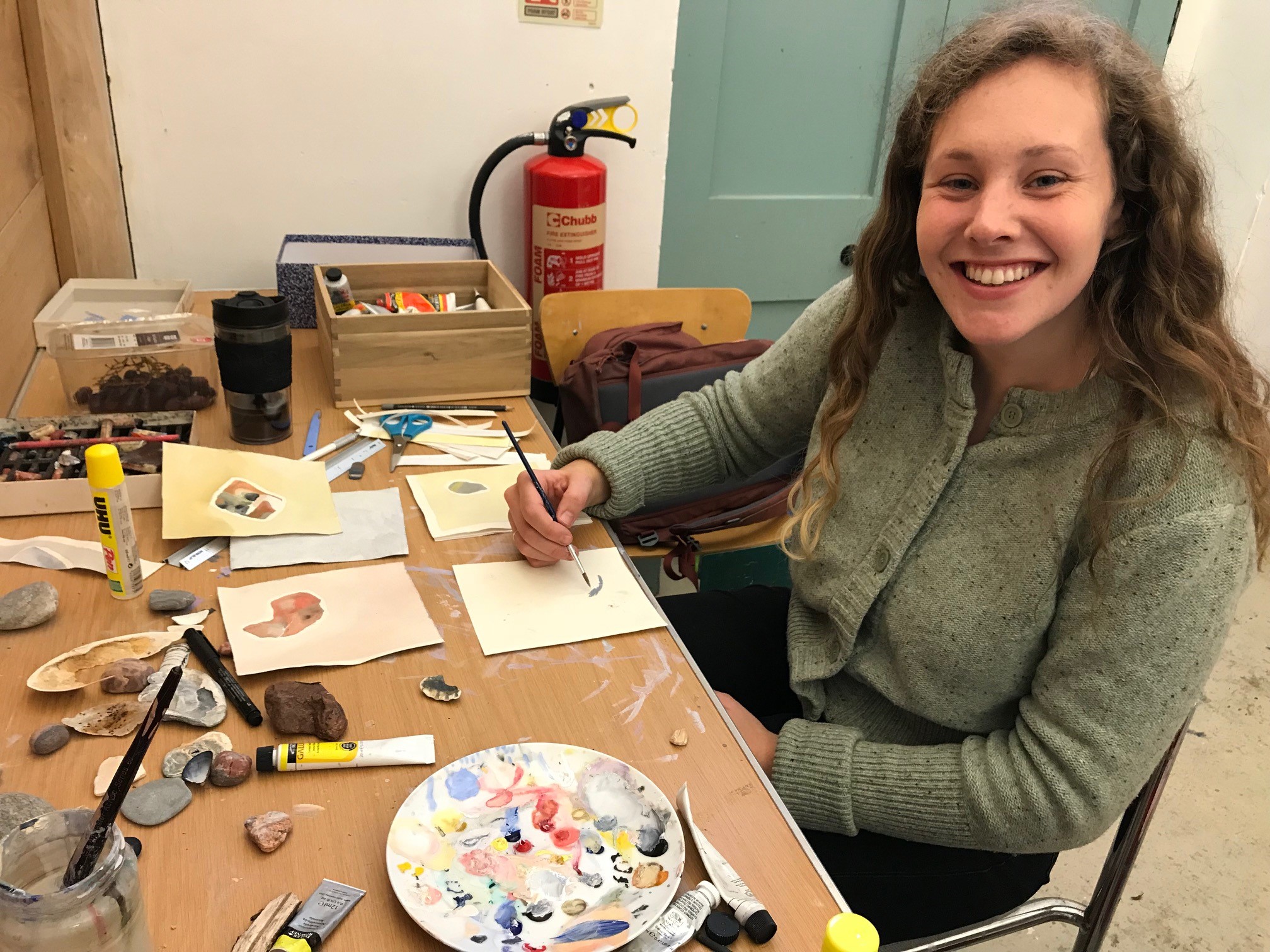 I took up the post of 'artist in residence' for the Cromarty Arts Trust in September 2018. As a frequent visitor to the nearby town of Fortrose, I knew of Cromarty, but only as a place name on a map, or the shipping forecast.
Prior to taking up the role I'd recently graduated from Glasgow School of Art with a degree in Communication Design, and I felt ready to unplug from the city and focus on my work. It probably goes without saying for a seaside town, but I found Cromarty to be a great backdrop for creative inspiration. For the four memorable weeks I was able to soak up its charms, it was a real pleasure to get to know locals and become part of its wonderful community. And the Arts Trust made such an endeavour feel very natural, what with organising a welcome dinner, and giving me the chance to meet with fellow artists, academics and locals.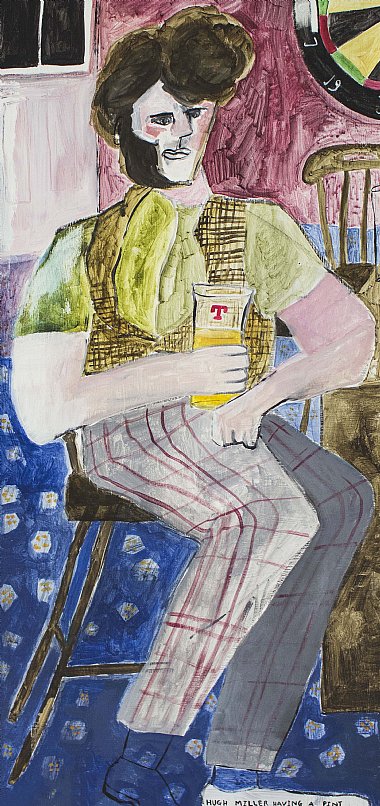 In fact, upon arriving in Cromarty I'd intended to continue some of the themes I'd explored in my final-year degree show. I'd written a photographic play called Holiday Home that examines, among other things, memory, motherhood and more broadly order and chaos. But the sense of community in Cromarty won me over, and became a creative trigger in itself – all preconceived ideas quickly went out of the window. The studio for my residency was just a short walk through the town nestled in a converted horse stable up near some woodland. It was fully equipped, had loads of space - which gave me the freedom to experiment with different mediums - and I could work in it any time of the day or night.
So I set about bringing elements of Cromarty's community to life. I was struck by a sense of the private versus the public, and the interplay between these warring forces. And this became more acute when I saw tourists interacting with the town, as though it wasn't quite real, as though it was a bauble on a Christmas tree. As I strolled about with my camera, I noticed people peering through windows seemingly charmed to find people playing out their daily lives on the other side of the pane. There was an element of performance in the every day, and subconsciously perhaps this had permeated into the psyche of the residents themselves – you could see hints of it in their window displays. So I snapped an assortment, collated them into a book accompanied by stage directions to tee-up the action in picture. Setting the Scene in Cromarty seemed to be a popular piece on the night of my exhibition, feel free to click on the link above and view it for yourself.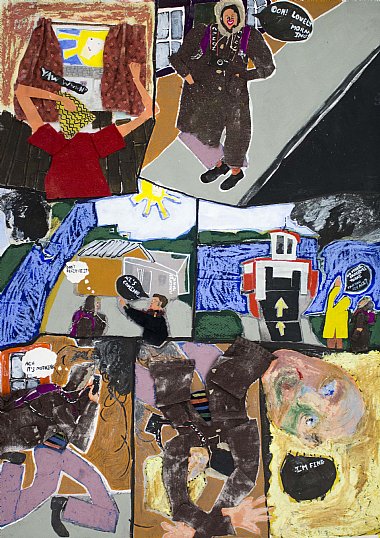 In fact, given that my residency was only a month I was quite amazed at just how much work I managed to produce, and this really is a testimony to the support network the Arts Trust created around me. I had comfortable lodgings, a traditional bakery just across the road, and the coastline for inspiration. But I also wanted to draw upon the stories that made up Cromarty life, whether it was the town's happy prince, the late geologist and writer Hugh Milller, or the elusive and spectacular hoopoe bird. They both featured in my work, and I still look back on them as among my favourite pieces. In my portrait of Hugh I wanted to make the audience smile, so much is written about the man as historical fact, I wanted to capture him in a different light, and imagined him relaxing with another of Scotland's national treasures – a pint of Tennents.
Similarly in my painting of the hoopoe bird, having it walk the red carpet catwalk-style touched again on elements of the private and public, a twitchers' paradise. My time in Cromarty also coincided with another force of nature, Storm Ali. I was warned by well-meaning locals to seek shelter many times, but I threw caution to the wind and continued to take pictures, predictably a few hours later, hoist by my own petard, I could barely stand upright. I turned the experience into a comic, seemingly about the storm itself, but with teenage rebellion undertones. Furthermore, the town's beaches also inspired me to write a short book about the life of a wee pebble. I remember reading lots of Ted Hughes and H is for Hawk by Helen MacDonald, the sublime power of nature was very much present in my mind and work. I did even manage to make some more work during my stay in Cromarty, for all this and more please visit my website: www.kirstylackie.com
Finally, for any fellow graduates out there considering applying for the Cromarty Arts Trust student residency, I highly recommend it, I'm truly grateful for the experience.