Lyndsay Fairley
Lyndsay won the Student Residency Prize in 2019. Here is her account of her month in Cromarty:
I was granted the opportunity to take part in the graduate residency in October 2019. I had never been so far north as Cromarty in the Highlands, but I was looking forward to exploring this area of the Black Isle which looked so beautiful, surrounded by the sea.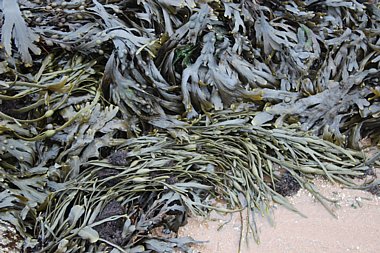 Having graduated the year before in Jewellery and Silversmithing from The Glasgow School of Art, I moved to Edinburgh to continue my practice at the Precious Metals Workshop. My work up until then had been based on abstract mark-making, inspired by the spontaneous compositions of debris washed up on beaches along the East Coast of Scotland. Finding beauty in the ephemeral nature of imperfect formations created by the tide, my drawings in mixed-media reflect the random way that compositions are created by natural processes. The jewellery that results from these is intended to appear as mark-making on the body – sculptural forms that are imperfect and sensual.
Cromarty, being surrounded by coastline as it is, was the perfect place to investigate this theme further, as well as take a step back from making more commercial pieces. I didn't have a specific plan for my time there, other than to begin to develop some new ideas based on what I might find on this stretch of coast, and focus my attention solely on being creative – something I had not had the opportunity to since graduating from art school.
Initially I spent a good portion of time walking to take in the landscape of the surrounding coastline (taking photos along the way) much of which can be reached on foot. It was great to find different paths down to the sea - I didn't always know where I was going, but enjoyed finding the well-used ways that people had taken before. A few beaches which were further afield, which I reached with the kind help of those at the Trust. This allowed me to visit Eathie - made famous by the local Hugh Miller – where I made sure to look out for fossils.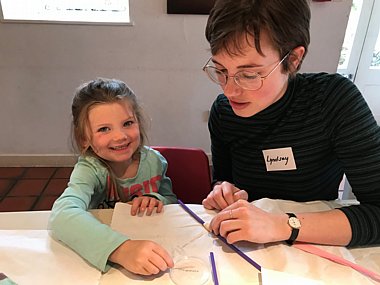 I used my time to create a body of drawings which I could develop in the coming months to create a new collection of jewellery, based on the local stretches of coastline around Cromarty. The residency also gave me valuable time to read further into themes surrounding my work, including wabi sabi and the Japanese Tea Ceremony, as I found that these ways of seeing the world can influence our interactions with nature and our lives as a whole. This included reading and writing Haiku, a means to capture small elements of my experiences that captured me. The Trust organised an intimate solo show at the end of my time with them, which was a really lovely opportunity to display my preparatory work, which only I would normally see.
Giants breath rests in the Jagged arrows of Waves leave shallow gift;




Space between Sutors. Over Geese cleave the pale sky, gentle Seaweed bracelets stretch




Sea, the haar lingers. Flinty silhouettes The sand, adorned with sea birds.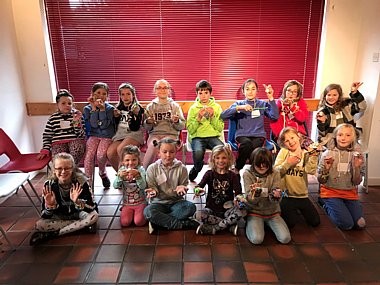 I'm looking forward to developing this work into 3-dimensional pieces in the coming months. You can learn more about my practice and things to come from my experiences in Cromarty on Instagram @Lyndsay_Fairley.
Everyone at the Trust was very welcoming, organising a dinner near the beginning of my stay which introduced me to some of the locals. This lead to being taken out on a fishing trip, in the midst of an atmospheric haar (an East-Coast sea mist), which allowed me to get a completely different view of the coastline, as well as taking home some fresh mackerel for my dinner! I also had the wonderful opportunity to run my first children's jewellery class with the support of the Trust, which was really good fun, creating pieces with recycled household materials.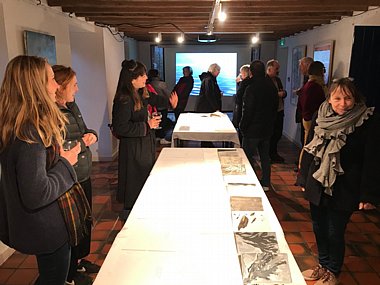 I wanted to say a big thank you to the Cromarty Arts Trust for this incredibly valuable experience; it was such a peaceful and inspiring place to begin to develop new work, and reflect on my practice as a whole.