When: Saturday, May 11th 2019, Start Time: 20:00
Where: The Stables Causeway, Cromarty IV11 8XS
Part of: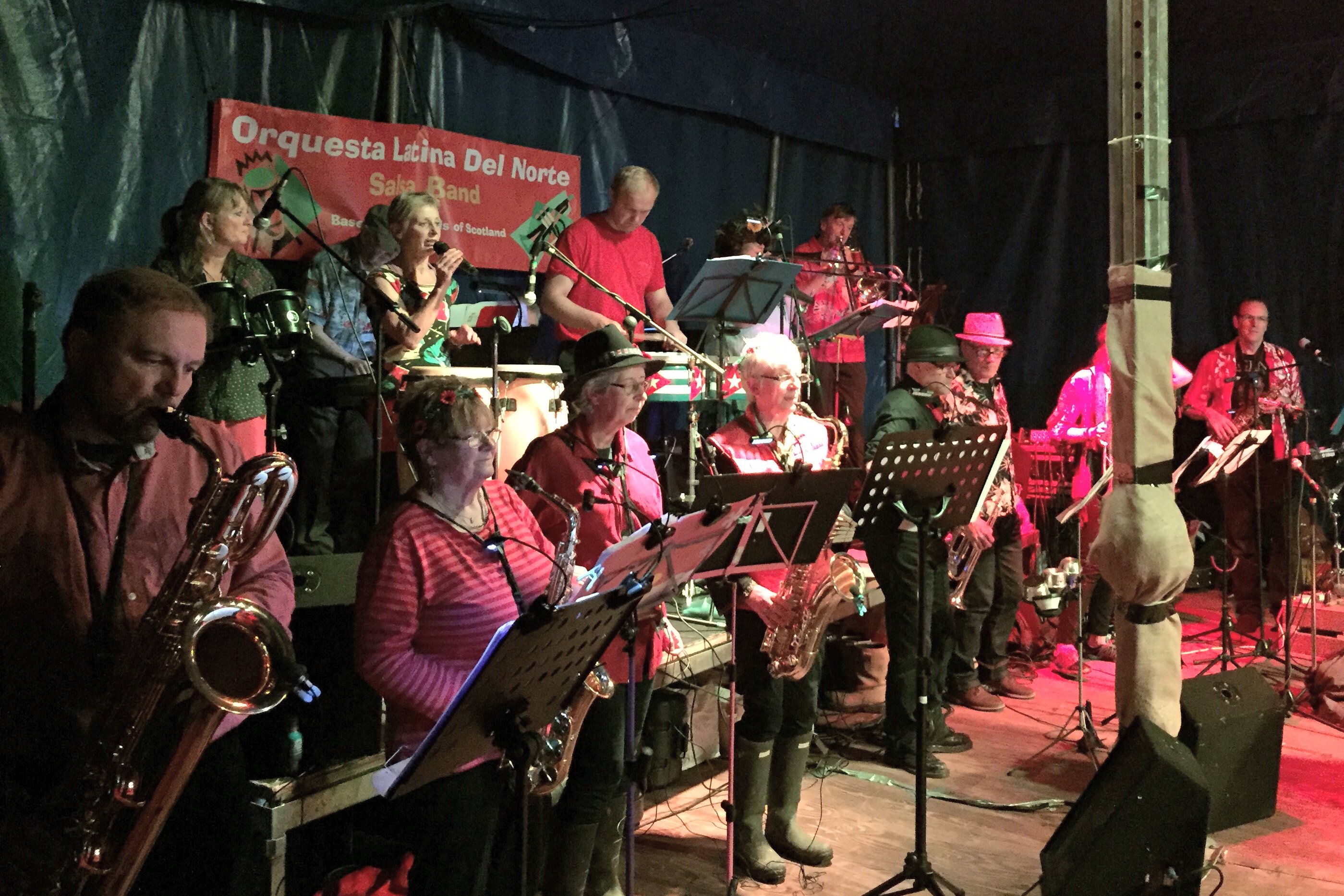 Orquesta Latina Del Norte, aka OLDN, or "The Best Salsa Band In The Highlands"(™), was started in 2008 by Cromarty musician, Campbell McCracken, in response to his Salsa dancer wife Jermaine telling him "You need to start a Salsa band!".
After several months spent finding like-minded musicians, music and rehearsing, the band made its first live appearance at Cromarty's Victoria Hall at the end of May 2009, an event which was reported on BBC Alba's news.
Since then OLDN has gone from strength to strength and has performed at various venues around the Highlands, including the Belladrum Tartan Heart Festival (where they've been asked back eight years running). (See https://www.youtube.com/watch?v=kKL0p8EPoVU)
This year the band will be including non-Latin tunes in its repertoire so that there can now be no excuse for just sitting in your chair and not dancing!
It's party time – "Dance When You Get The Chance!"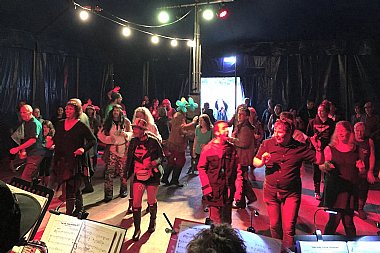 Come and help the band celebrate their 10th anniversary in the fantastic setting of the Stables, Cromarty!
Doors at 7.30pm BYOB
Tickets: £13 (£11 concession; £5 under 16) Purchase tickets: email or tel 01381 600354 or on the door if there is availability