When: Friday, April 12th 2013 - Sunday, April 14th 2013
Part of:
A weekend of Crime and Suspense for all. Cromarty will be hosting the first of its kind and we are delighted to be joined by Ian Rankin, Val McDermid, Anne Perry and David Hewson.
Ian Rankin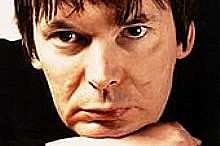 www.ianrankin.net
Anne Perry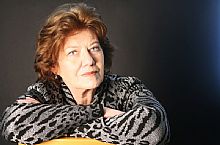 www.anneperry.net
David Hewson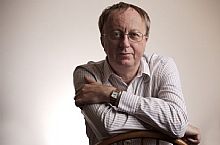 www.davidhewson.com
Val McDermid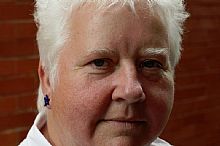 www.valmcdermid.com
What's Happening
To kick off the weekend, on Friday night, we will be hosting a Murder Mystery dinner at the Royal Hotel in Cromarty. A gruesome and grizzly murder will happen before your very eyes but who done it? That is the question.
On Saturday and Sunday, our writers will be giving illustrated talks on their own books and styles of writing. This format will be of great interest to those budding writers out there or anyone with an interest as well as afficionados of the Crime and Thrillers genre. Sessions will be held all over Cromarty, at the Stables, Victoria Hall, the Brewery and the Courthouse.
Books will be on sale and book signings will be happening too.
Details of the weekend
Residential Weekend Ticket £195


Full weekend ticket for the Crime and Thrillers:- Murder Mystery Dinner at the Royal Hotel on Friday night, B&B accommodation on Friday and Saturday nights at the Brewery, lunches on Saturday and Sunday and a concert with Sutor Creek buffet supper at Resolis Hall (bus provided) on Saturday night with Cahalen Morrison and Eli West (in partnership with Resolis Community Arts) and all 4 talks with Ian Rankin, Val McDermid, David Hewson and Anne Perry.

Non Residential Weekend Ticket £145


All the above for the Crime and Thrillers weekend without accommodation
Individual Bookings
Friday

Murder Mystery Dinner with Drinks Reception from 7pm £37.50
PLEASE NOTE: The Murder Mystery Dinner is now sold out
Saturday

Concert and Supper at Resolis Hall from 6.30pm £17.50
To book for the Saturday night concert and supper at Resolis, please either phone 01381 600354 or download the full application form and return it to us by email or post and pay in advance by cheque or BACS. This will guarantee your tickets for the supper concert.
Return bus from Cromarty to Resolis for Saturday night Concert £5.00

Illustrated Talks

with the authors excluding Lunch £15 each
Or come to all 4 sessions for £50
Saturday 13th April 11am – 1pm at the Stables
Ian Rankin 'Bringing Rebus Back'
Saturday 13th April 11am – 1pm at the Courthouse
David Hewson 'The Killing – Between TV and Fiction'
Saturday 13th April 2.30-4.30 at the Courthouse
Val McDermid 'Killing People for Fun and Profit'
Saturday 13th April 2.30-4.30 at the Stables
Anne Perry 'Put Your Heart on the Page!'
Sunday 14th April 11am – 1pm at the Courthouse
Ian Rankin and Val McDermid 'The Vitality of Scottish Crime Fiction'
Sunday 14th April 11am – 1pm at the Stables
Anne Perry and David Hewson 'Research, Location and Background'
Sunday 14th April 2.30-4.30 at Victoria Hall
A Question and Answer Session with all 4 authors followed by a Book Signing
Download your Application Form (as either a PDF or Word doc) and post or email it back to us