When: Saturday, March 12th 2022, Start Time: 15:00
Where: The Stables Causeway, Cromarty IV11 8XS
Part of: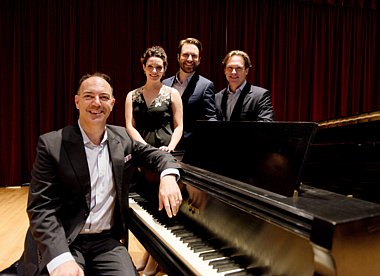 As at 4th March: we regret to inform you that this concert has had to be POSTPONED! It will be re-scheduled for a later date, probably in 2023. Apologies for any disappointment and inconvenience.
Mirror Visions Ensemble (MVE) was founded from a desire to explore the relationship between music and text, initially through the creation of "mirror visions" — settings of the same text to music by different composers. The group's passion for storytelling has produced thematic concerts on surprising subjects, based on scholarly research and laced with humor, leading to the revitalization of art song programming. Featuring soprano, tenor, baritone and piano, often joined by other instrumentalists, MVE's programs take audiences on an imaginative journey through song, showcasing both well-known and oft-neglected pieces, set to texts by poets and historical figures.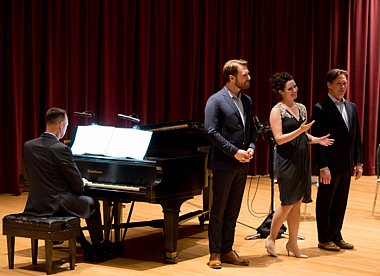 Journeys
The Mirror Visions Ensemble sings its way to far-flung destinations, real and imaginary. Travel songs by Barber, Berlioz, Blangini, Duparc, Haydn, Poulenc and Hugo Wolf share the ride with MVE commissions by Tom Cipullo and Scott Wheeler, as well as Gilda Lyons' "Great Barrier Reef." The poetry of Baudelaire, Joyce and Metastasio is featured, as well as the correspondence of Paul Bourget, Isabella Stewart Gardner and Edna St. Vincent Millay.
Doors open from 14.30. Tea/coffee on sale.
Tickets: £12 / £8 students/unwaged / school kids go FREE
Book tickets via email or tel 01381 600354.