When: Friday, October 12th 2018, Start Time: 20:00
Where: The Old Brewery Burnside Place, Cromarty IV11 8XQ
Part of: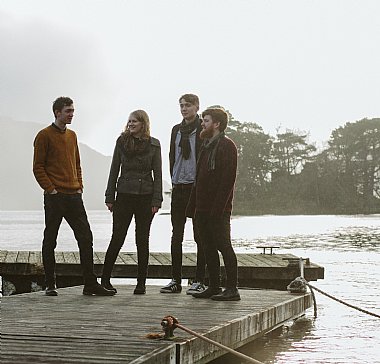 Westward The Light is a remarkable new band, a collaboration between piano/fiddle duo Charlie Grey and Joseph Peach (BBC Radio 2 Young Folk Award Finalists 2017), viola player Sally Simpson (Catriona Hawksworth and Sally Simpson, the Fika Collective), and guitarist and vocalist Owen Sinclair (Tanara, Inyal).

The band's formation is the result of years of collaboration in a range of settings, extending back to their school days at Plockton National Centre of Excellence in Traditional Music. Westward The Light offers a platform for the members of the group to combine their expansive knowledge of Scottish Folk style, ethos and culture, portraying the themes that are significant in the traditional music of Scotland, but isolating and expanding on them to create a new expression of an age-old sound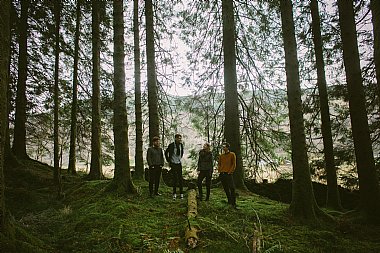 2018 is the year in which the quartet will bring their experience and approach together to create a permanent fixture. On fiddle, viola, vocals, piano, and guitar, the quartet creates a sound reflective of upbringings immersed in the nature and landscapes of Scotland. Elements of tunes are highlighted and explored by the varied instrumentation of the group, and the audience is taken on an aural journey of Scottish sentiment, weather, culture and modernity.
Doors open 19.30. BYOB
Tickets: £11 (£9 concession; £5 under 16)
To reserve your ticket, email or tel: 01381 600354.
Can also purchase on the door if there is availability.