When: Saturday, October 13th 2018 - Sunday, October 14th 2018, Start Time: 10:00, End Time: 16:30
Where: The Stables Causeway, Cromarty IV11 8XS
Part of: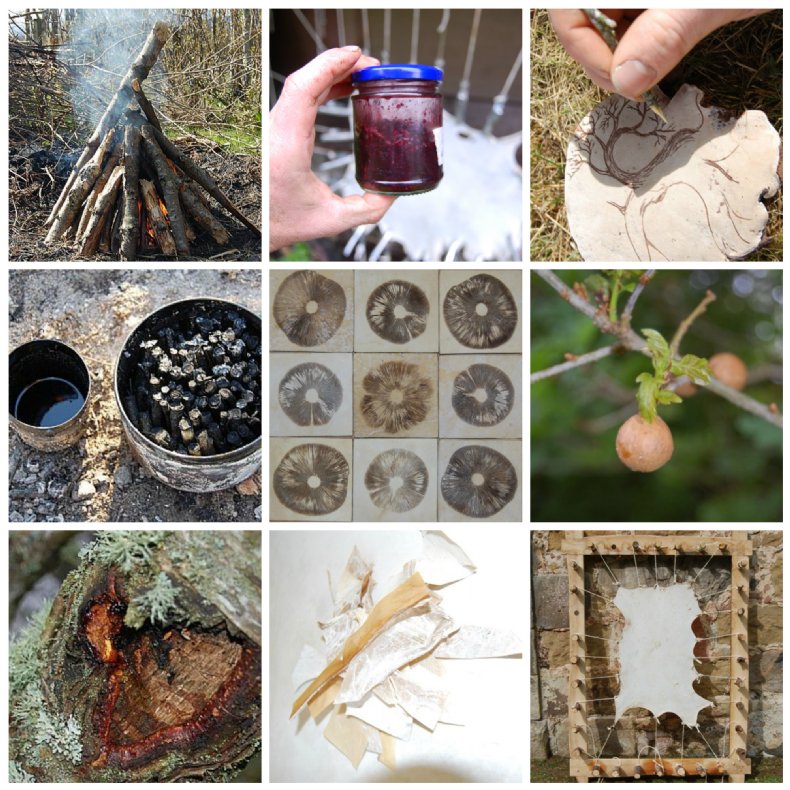 Expand your creative practice by learning how to identify, source and process materials from nature with local artist, Thomas Keyes. From lichen based pigments to wild binders and canvases this course is an introduction to the techniques of a foraging artist.
After a walk in the woods to identify materials we will go through a series of processes both traditional and contemporary that can be easily repeated at home to turn your foraged collection into high quality art materials.
Participants are welcome to work on a final piece or just to experiment in a relaxing atmosphere. A piece of roe deer parchment will be supplied to work on.
No experience necessary, bring suitable clothing to spend some time outdoors.
Weekend Programme:
Saturday morning
Making birch tar and drawing charcoal over an open fire in the woods.
Collecting and reducing cherry gum as a binding agent.
Preparing hide glue from parchment scraps
Saturday afternoon
Collecting and working on Artist's Conk mushrooms - nature's ready-to-go complete drawing kit
Identifying lichen pigment sources
Sunday morning
Making oak gall ink and working with the materials created so far on parchment
Sunday afternoon
Participants can continue to experiment, work on their own pieces or have a detailed demonstratin into parchment making from roe deer skins

£130 - includes materials and a delicious, home-made lunch each day.
We require 25% deposit to reserve your place - email or tel 01381 600354.