When: Tuesday, September 13th 2022 - Wednesday, September 14th 2022, Start Time: 10:00, End Time: 16:30
Where: The Stables Causeway, Cromarty IV11 8XS
Part of: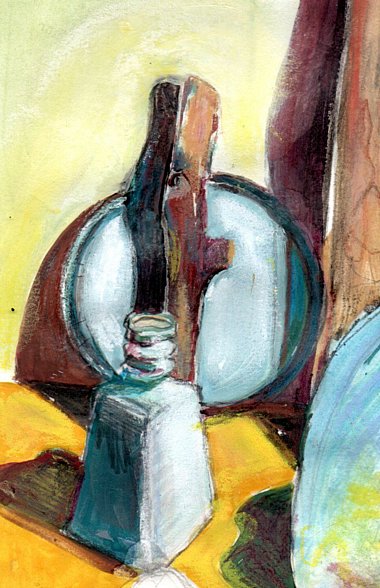 A two-day workshop exploring still life using natural and man-made objects collected from the local Cromarty beaches.
Over the two days you will arrange your own still life set-up using objects selected from either the tutor's collection and/or your own interesting objects that you're welcome to bring in - different shapes and sizes, e.g. driftwood, shells, rubber, plastic bottles, cups, netting, etc.
To get a feel for the still life composition you will carry out a couple of loose gestural sketches in charcoal observing tone, light, texture, proportions and relationships of the objects in front of you.
Then you'll begin your larger artwork on card or primed board, referencing your previous sketches and using a choice of mediums including acrylic or watercolour paints in combination with coloured pencils, oil pastels or chalks to develop and complete, with practice time, a personal mixed media painting at the end of day 2.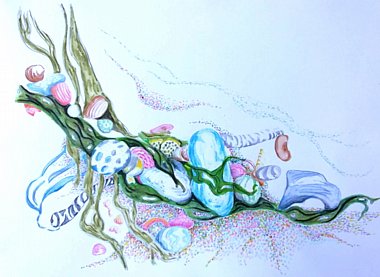 Some materials will be provided, however please bring along any of your own including sketch pads, water based paints, pencils and ideally, a set of oil pastels and pastel chalks (around £3 & £5 online).
Suitable for beginners and improvers.
This workshop will be tutored by Sarah Galliers, a community artist based in Edinburgh with over 20 years' experience working with groups to make art and applied arts.
£120 Includes tea / coffee but please bring a packed lunch both days.
To book your place, request a booking form by email info@cromartyartstrust.org.uk or tel 01381 600354.