When: , Start Time: 20:00, End Time: 21:00
Where: The Stables Causeway, Cromarty IV11 8XS
Part of: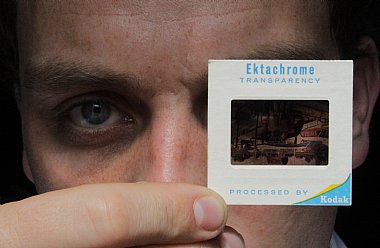 Get caught in the web of another mind. Forget who you are. Become someone else.
In a world created by your imagination it be difficult to work out what is fiction and what is reality. My Name is Irrelevant by Edinburgh theatre group, Tortoise In A Nutshell Ltd, is a subtly and moving piece of new writing, blending spoken word with a live, original soundtrack.
A poignant and intimate production, My Name is Irrelevant layers humour and pathos in the exploration of an intensely personal story of loneliness and isolation. Follow Matthew as he discusses all the people he has ever met with the assistance of a 35mm slide projector and a VHS player.
**** The List
**** Fringe Guru
**** All Edinburgh Theatre
**** Reviews Hub
One hour duration; no interval. Doors open from 19.30. Suitable for 12+ years.
£10 (£5 under 16s)
To purchase your tickets in advance, email us or tel 01381 600354.
Location Map
The Stables
Causeway IV11 8XS