Event Postponed
Event: Postponed
When: Sunday, May 17th 2020, Start Time: 19:30
Where: The Stables Causeway, Cromarty IV11 8XS
Part of: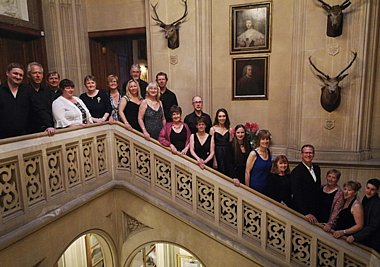 DUE TO COVID-19: POSTPONED UNTIL 2021, DATE TBC
Highland-based, vocal group, Voiceworks, present a program of 'Beautiful Music'. It will be an evening of vocal music written by some of today's most promising and some already established composers including Jake Runestad, Morten Lauritsen, James MacMillan and Eric Whitacre. The idea behind this concert is to allow the listener to be transported, through the medium of song, to a place of reflection and peace.

The music we are presenting goes against all the busyness of the world around us and allows the listener to pause and reflect and enjoy the moment. The vast majority of the pieces will have a slower pace to them to allow you to enjoy the rich harmonic world these fine composers have created. We hope you will join us on this musical journey.
Doors at 7.30pm BYOB
Tickets: £13 (£11 concession; £5 under 16)
Purchase tickets: email or tel 01381 600354 or on the door if there is availability