When: Saturday, March 19th 2022, Start Time: 10:00, End Time: 14:30
Where: The Stables Causeway, Cromarty IV11 8XS
Part of: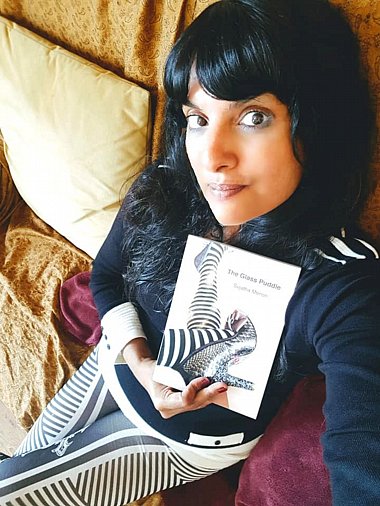 UPDATE!
Due to low interest, we have decided to adapt what was to be a full weekend of poetry writing to just a half day instead - Saturday 19th March, 10am - 2.30pm. £35 (please bring a packed lunch).
This workshop is suitable for ALL levels of ability and experience, whether you're a complete novice or have dabbled in writing poetry at certain times. Sujatha has a wealth of experience and a warm, friendly, encouraging manner that will bring out your confidence whilst learning lots of skills and tips to help you progress.
As well as this, as Sujatha is staying with us here in Cromarty as our 'artist-in-residence' for the month of March, she is also offering one-to-one sessions for an hour for only £15! These will be arranged on an ad-hoc basis to suit you both.
Want to find out more or get booked on? Email or call today - 01381 600354.
Previous workshop copy...
Join us for a fun and interactive weekend of accessible writing exercises and games, basics of writing in free-verse and an exploration of poetic devices. This 2-day workshop is aimed at those who have not written poetry before but will also be useful for experienced writers and artists who like to think outside the box.
Your facilitator will be award winning poet and musician Sujatha Menon who is based in the Midlands. She has many years of experience working within educational environments and private settings to deliver creative workshops that draw on her wide set of skills as a writer, artist and musician. For more information on her background, projects and work please visit: www.sujathamenon.com
'The stars began to burn through the sheets of clouds, and there was a new voice which you slowly recognized as your own'. Mary Oliver
Participants will just need to bring a pen and a notebook big enough to write in comfortably.
£120 Includes tea/coffee. Please bring a packed lunch.
To book your place, request a booking form by email info@cromartyartstrust.org.uk or tel 01381 600354.