When: Sunday, February 2nd 2020, Start Time: 20:00, End Time: 21:15
Where: The Stables Causeway, Cromarty IV11 8XS
Part of: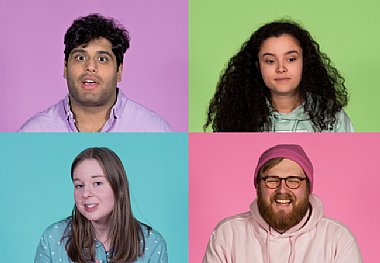 Tap - scroll - like - click - follow - repeat… Award-winning writer and director Drew Taylor's thick skin, elastic heart explores the everyday overwhelming instability of millennial life in modern Britain.
Scrolling through porn addiction to miscarriages to mental health to queer identity, this darkly comedic show is about the overwhelming pressure of high societal expectations and constant digital connection. thick skin, elastic heart is a hybrid poetic theatre production encapsulating the current zeitgeist of life in your late twenties.
As the rise of poetry native to Instagram gives birth to a new literary genre providing words of comfort and clarity to millions of young people, unbeknown to the cynics who may not approve of it's literary prowess, it has given way to a renaissance in spoken word for those seeking more resonant prose beyond their screens. Performed by the punchy and diverse cast of Cameron Fulton, Danielle Jam, Robert Elkin and Charlotte Driessler, this is Under Milk Wood for and by millenials, exposing the inner thoughts, fears and hopes behind the Instagram filters and the 280 character tweets.
Playing like a frenzied scroll through a social media feed, the show takes the audience on an exhilarating and emotional journey through the characters' lives. With seemingly disconnected pieces running into one another at speed, woven together with athletic physical delivery, thick skin, elastic heart showcases a kaleidoscope of voices from across the UK, tackling a myriad of topics and giving a voice to a generation often dismissed as 'snowflakes'.
Drew Taylor commented; "thick skin, elastic heart has been in development for ten years; the language of the work is really unique, it's equal parts poetry and character driven dialogue, a style that I have been working for a long time to hone. It's a labour of love that I am so excited to share across Scotland.
"I wrote it because I wanted to give more of a voice to a generation that is so frequently dismissed. I've created a forum for topics that are affecting our younger generation now, presented in a way that feels appropriate for their short-form digital interaction. The performance is messy and elegant and at least one of the segments will resonate with everyone's own personal experience."
"The spoken word medium proves to be a touch of genius that gives this electrically-written play some moments to savour long after the show has ended." ★★★★ The Wee Review
"Unmissable reflection on theatre as a site of progressive expression" - The List.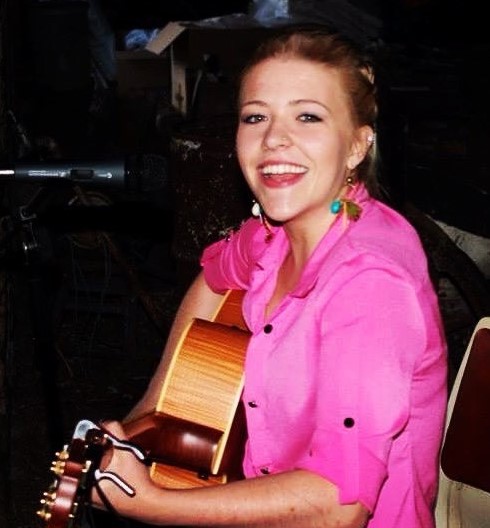 PLUS...support slot from Cromarty-resident, talented singer-songwriter LILY MAY MULLERY. Says Lily, "I am 21 and have been singing and musical for as long as I can remember! I just came back from living in Dorset for 3 years and loved the heat and late nights on the beach with guitars and singing after seeing my favourite bands perform! I miss the heat but am again surrounded by a lovely talented community and amazing views to inspire me, I can't wait to see what's next!"
Tickets: £10 (£6 for students, school-aged, unwaged) Suitable for age 14+
Email or tel 01381 600354 to reserve yours.
BYOB
There is no interval in this show.