When: Friday, August 20th 2021, Start Time: 19:30
Where: The Stables Causeway, Cromarty IV11 8XS
Part of: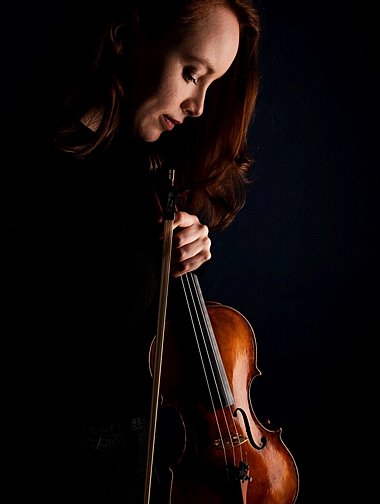 Join violinist Emma Donald and pianist Ailsa Aitkenhead for a programme featuring Brahms' Sonata in G major, Beethoven's Romance in F major and works by Manuel De Falla and Lilli Boulanger.
Tickets: £10 each
Only available in advance - no door sales.
Please note: when you book, let us know who in your party is in your 'bubble' and who is not, if relevant. We have to set up the audience seating to reflect these bubbles and you will therefore have allocated seats on arrival. If there are any changes to your booking / group / bubble, please let us know in advance of the concert so we can try and accommodate this. It's a rather drawn-out process but for everyone's comfort and safety, it has to be done this way. Please bear with us!
You will need to wear a face covering on arrival and departure and communal areas but CAN remove it once you are seated for the duration of the concert. There will be no interval and no refreshments available though you are welcome to bring and consume your own.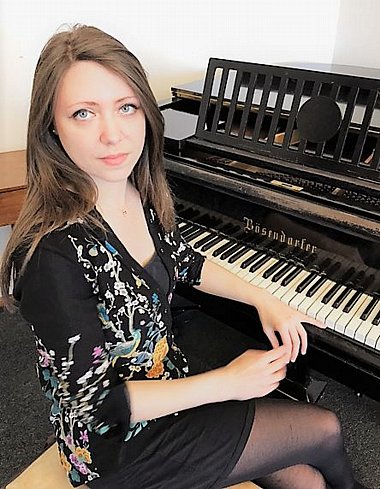 To book tickets, email us on info@cromartyartstrust.org.uk or tel 01381 600354.
We can take payment by bank transfer (preferred method), card payment, cheque or cash.
Our office is no longer open every day but someone will get back to you as soon as possible.
Emma Donald
From the Highlands of Scotland, Emma has been playing the violin since the age of 8. Growing up, she enjoyed learning both classical and traditional Scottish music, and has strived to keep both passions running simultaneously. She has a first class honours degree in music from the University of Edinburgh, and she works full time as a freelance musician based in Glasgow.
Emma is a founding member of the Fyrish String Quartet and the Hans Gal Trio. She plays for the Scottish Ballet orchestra, and is the leader of the Highland-based orchestra Mahler Players, conducted by Tomas Leakey. Emma is an avid composer, and has a contemporary folk duo with harpist Isbel Pendlebury where they perform original compositions. As a studio musician, Emma has recorded violin for composers in the game, TV and film industries based in Scotland and the USA.

Ailsa Aitkenhead
Ailsa Aitkenhead is a professional pianist, accompanist and piano teacher. She studied piano accompaniment at the Royal Conservatoire of Scotland. She graduated with distinction, achieved the Alex Menzies award for an outstanding accompanist and was highly commended in the governor's recital prize. Since then she has worked as a staff accompanist at Edinburgh University and St Andrews University. She is the Pianist in Residence for the Reid Consort Choral Society; Principal Pianist at St Marks Unitarian church; and the Head Accompanist for Three Bridges Opera company.
Ailsa is a frequent performer across Scotland. She has performed with Edinburgh Society of Musicians; Greyfriars kirk; St Michael and All Saints Edinburgh festival concert series; Balerno Music Festival; Scottish Arts Club and many more. She has a wide range of duos and collaborations in performance.
Recent highlights have included a radio broadcast on BBC Classics Unwrapped with her trio The Empyreon Ensemble; the best-selling recital at Chamber Music Scotland's 'At One With Music' series; and a performance as soloist in Rhapsody in Blue with Edinburgh University Sinfonia Orchestra