When: Saturday, January 20th 2018, Start Time: 14:00, End Time: 17:00
Where: The Stables Causeway, Cromarty IV11 8XS
Part of: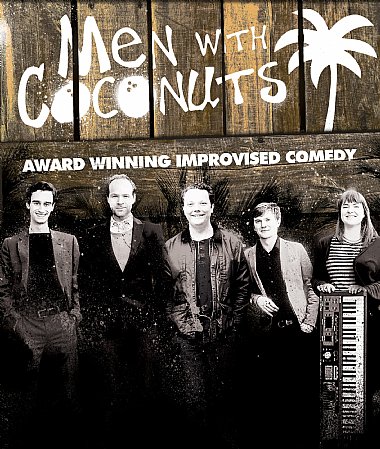 A half-day introduction to the core skills of improvised comedy, taught by Men With Coconuts, Scotland's leading professional improv troupe.
This three hour session will involve a mix of fun games, improv exercises, scenes and group activities.
Complete beginners welcome! You don't need any drama, acting, comedy or improv experience whatsoever. You don't have to be clever, fast or funny either! Improvised comedy is not the same as stand-up - you're not alone on stage and it's not about telling jokes. It's about working together as a team with other improvisers to spontaneously create group stories, scenes and sketches.
Cost: £25
Please call 01381 600354 or email to book your place.

And - if you've been on the workshop, you get a £2 discount off your ticket to see the wonderful Men With Coconuts show that evening at 8.00pm!