When: Saturday, April 21st 2018, Start Time: 15:00, End Time: 16:00
Where: The Stables Causeway, Cromarty IV11 8XS
Part of: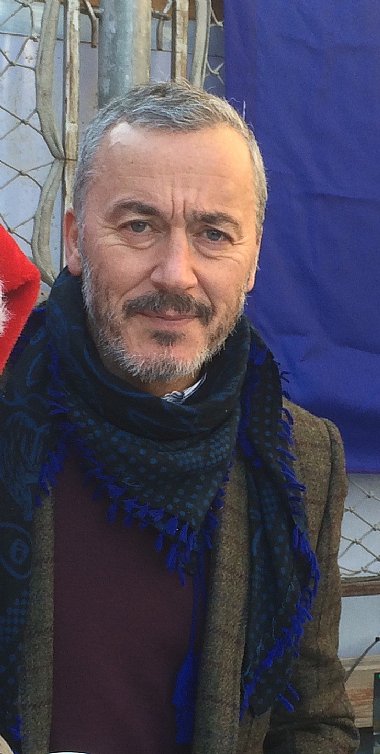 'The Book Nobody Would Publish'
William Matchett is a security expert and author. He was in the Police Service of Northern Ireland, formerly the Royal Ulster Constabulary (George Cross). For most of his 30-year career he was an operational intelligence officer during Northern Ireland's conflict. He worked in anti-corruption after the conflict ended.
His international credentials range from training law enforcement organisations in Jakarta and Zagreb to implementing programmes in Helmand and Mosul. Currently, he is a Senior Researcher at the Kennedy Institute for Conflict Prevention, Maynooth University, Ireland. He also lectures to the University students on a Masters degree in Conflict Resolution and co-authored the internatinal counter terrorism cuorse for the Europena Police College (CEPOL). He has presented to Policy Exchange in London and similar vevnues in the UK on the challenges of policing armed conflict.
In 2006 Matchett briefed the Pentagon on a police-building programme, going on to lead its training element in Iraq and then Afghanistan from 2006-10. The US Armed Services Committee praised both. In 2014 he worked for EUPOL Afghanistan and in 2017 co-delivered pre-deployment training for police missions on behalf of the European Security and Defence Academy in Brussels.
He has lectured internationally on counter-terrorism and counterinsurgency, and been a security commentator on interviews with the BBC. He has published articles in International academic journals, such as 'Security: Missing from the Northern Ireland Model,' contributed a chapter to 'The Palgrave Handbook of Global Counterterrorism Policy' and published in UK forums, such as CapX 'We defeated terrorism before - we can do it again.' He authored Secret Victory: The Intelligence War that Beat the IRA, a best seller on Amazon.
£15 Reserve your ticket by email, tel 01381 600354 or complete and return this form.