When: Saturday, March 25th 2017, Start Time: 10:00, End Time: 16:00
Where: The Stables Causeway, Cromarty IV11 8XS
Part of:
25 March; 8 April; 3 June, The Stables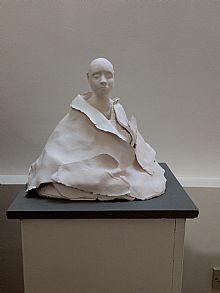 Workshops are run by Kathleen Madigan, an artist and psychotherapist who works with clay. She is an experienced teacher of Mindfulness Based Stress Reduction courses.
Saturday 25th March - 10.00am - 4.00pm PAPER CLAY CREATIONS
Come and find out about the world of paper clay: a material made of clay and paper cellulose fibres which transforms the art of ceramic hand building. Many artists have changed to using paper clay because it is so easy to use that it frees the mind and so allows the imagination to take over. The resulting work is much more likely to survive the process of drying out and the hazards of the kiln.
£50 - includes all materials.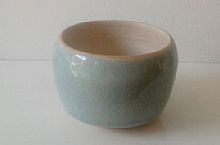 Saturday 8th April - 10.00 - 4.00pm PAPER CLAY DECORATING
Working with slips, oxides, glazes, watercolour and acrylic paint, we will explore the world of decorating and the paper clay forms we made in the first workshop. If you didn't attend the first workshop, you can still take part and we'll supply you with something to decorate.
£50 - includes all materials.
Saturday 3rd June - 10.00 - 4.00pm CREATIVE MINDFULNESS
A workshop where we can take time out for a day of relaxed creativity. We will be working with paper clay and kaolin slip to explore Eugene Gendlin's 'felt sense' body focusing and Mindfulness Based Stress Reduction approaches to creativity.
£50 - includes all materials.
Tea, coffee and biscuits will be provided. Please bring your own packed lunch.
To book your space on any or all of the above workshops, please email info@cromartyartstrust.org.uk or call us on 01381 600354.