When: Friday, May 25th 2018 - Sunday, May 27th 2018, Start Time: 09:30, End Time: 17:00
Where: The Stables Causeway, Cromarty IV11 8XS
Part of: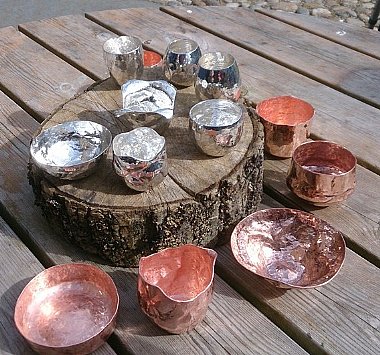 Learn how to raise a cup from sheet metal, using various hand tools and traditional silversmithing techniques. The vibrant course taught by Ndidi Ekubia a contemporary silversmith will help you to explore, design and make a metal cup out of copper or silver. This interactive course will engage and inspire.
Ndidi Ekubia is a contemporary silversmith who has been creating stunning silverware from London since 1998. Through her use of traditional hand-raising techniques Ndidi's statement pieces take on fluid and sensual forms with both a sculptural and functional identity. Her work swirls with vitality, and ranges in scale from domestic bowls, drinking vessels and vases, to spectacular wine coolers, salvers and centrepieces.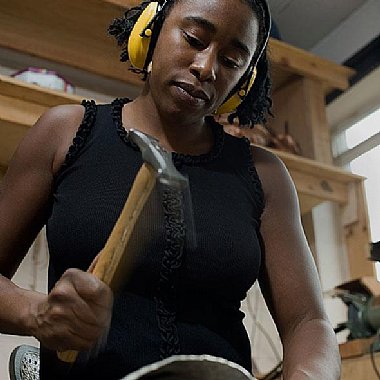 £315 + cost for silver (at cost price, approx. £100). Working in silver is optional but we need to know at time of booking. If you prefer to only work in copper (this is included in price), that's no problem. All materials provided and a delicious, home-made lunch is included each day.
We require 25% deposit to reserve your place - email or tel 01381 600354.