When: Saturday, August 26th 2017 - Sunday, August 27th 2017, Start Time: 10:00, End Time: 16:30
Where: The Stables Causeway, Cromarty IV11 8XS
Part of: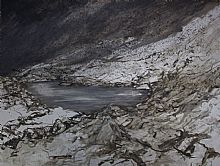 This weekend PAINTING A WALK course with artist Oliver Reed, aims to explore the local landscape through making a series of painting studies during a walk through the changing landscape and conditions encountered. Workin in oils, acrylics or watercolour, participants will spend the first day gathering a range of painting studies by walking sections, or completely around, the headland of Cromarty.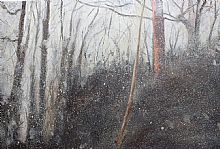 On the second day, you'll move to the studio and make works that convey the experience, either in an abstracted or representational approach to create something that explores the journey taken.
£100 for two days - includes lunch.
To book your place on the course, email info@cromartyartstrust.org.uk or tel 01381 600354.