When: Friday, April 28th 2017 - Sunday, April 30th 2017
Where: The Old Brewery Burnside Place, Cromarty IV11 8XQ
Part of:
The Highland Literary Salon presents the CROMARTY WRITING RETREAT with tutor, Morag Joss, in the Old Brewery.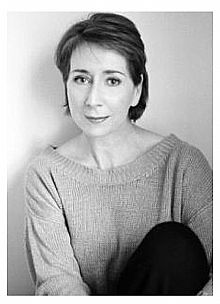 Morag is an award-winning writer who also teaches Creative Writing at Oxford University. She has written, among other works, Across the Bridge (a novel set in the aftermath of the collapse of the Kessock Bridge) and Half Broken Things, a film starring Penelope Wilton.
Starting on Friday afternoon and ending Sunday afternoon, there will be a mixture of workshops and free writing time. All meals are provided and prepared from scratch by the Cromarty Arts Trust team. Accoommodation (single, twin, triple rooms) available at the Old Brewery.
Residential places - £275 per person
Non-residential places - £175 per person
To book a place or for more information, please email Helen Sedgwick on helen@helensedgwick.com
www.highlandlitsalon.com/events
WORKSHOP OUTLINES:
Saturday 29 April - 10.00 – 12.30
'Where there is a story, there is a storyteller' (Anthony Burgess)
Whose story is it? Who is speaking? This is perhaps the single most important decision a writer of fiction or a poet makes. In this workshop we'll look at narrators and narration both omniscient and partial, and explore viewpoints, narrative tone and distance.

Saturday 29 April – 2.00 – 4.30
'The well-made sentence transcends time and genre' (Francine Prose)
In the same way that musicians think about notes but care just as much about musical phrasing, writers must consider not only words but sentences. What's the difference between a good sentence and a great one? We'll explore length, structure, impact and rhythm.

Sunday 30 April – 10.00 – 12.30
'Taste the fictional gazpacho, smell the fictional hyacinths' (John Gardner)
The writing of sensation is a key to the door that opens up the storyworld, or 'vivid and continuous fictional dream' that we create for our readers. How do we bring readers close to our characters and to the action? In other words, how do we show rather than tell?