When: Thursday, March 29th 2018, Start Time: 19:30
Part of: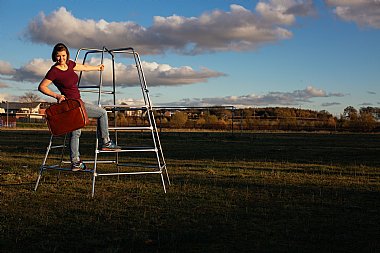 Terra Incognita presents My Friend Selma
When I was 8 years old, my Dad set up a charity to help people in danger escape the war in a place called Bosnia. He brought fifty of them over here on big coaches. We moved into an old boarding school with these refugees, to help them settle in. We lived there for four months. It was brilliant – there was a playground in my front garden, we had lots of visitors, people were always feeding me and I learnt to ride a bike! But the best thing about living there was meeting my friend Selma.
My Friend Selma is the remarkable real-life story of one girl's journey from war in Bosnia to safety in the UK. It is the tale of an incredible journey, a world turned upside down, loss, friendship, courage and conkers.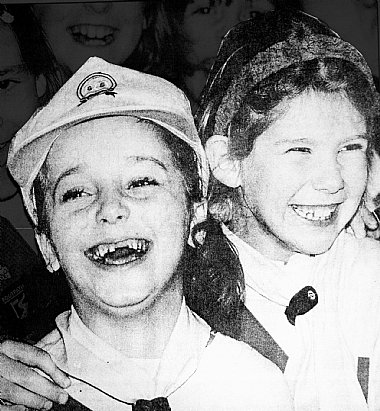 Written and performed by Victoria Beesley; directed by Joe Douglas
"Absorbing, affecting but also robustly unsentimental" ★★★★ The Herald
"I would give this show 280,00,00 out of 5." Erin, aged 9
"The most amazing story I've ever heard!" Georgia, aged 11
Suitable for ages from 8+ with their families and friends
Tickets: £9 (£7 concession; £5 under 16)
Reserve by email or tel 01381 600354
Created with support from Creative Scotland
MY FRIEND SELMA WORKSHOP - Old Brewery, Cromarty, 2-3pm. FREE
Open to any Primary 5-7 children, Terra Incognita is offering a fun and interactive hour-long workshop. The workshop will be led by Writer and Performer of My Friend Selma, Victoria Beesley, and will focus on storytelling. Pupils will have the chance to hear more about the real-life story that inspired the production, and will use storytelling techniques and objects from My Friend Selma to create their own dramatic stories. All participants to the workshop will also gain FREE entry to the evening show!
To book a place, email or phone 01381 600354.