When: Friday, August 31st 2018, Start Time: 20:00
Where: The Stables Causeway, Cromarty IV11 8XS
Part of: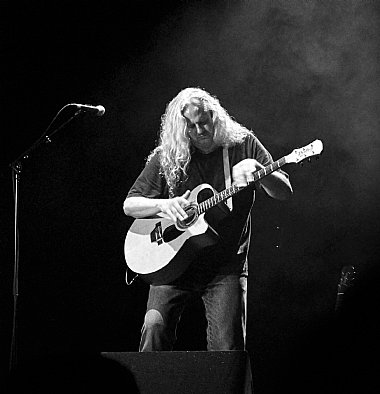 One of the greatest and most influential guitarists in the world, Preston Reed has been captivating audiences globally for almost three decades with the two-handed integrated percussive style he began developing in the 1980's. He is a direct influence on many of today's best known acoustic players.
Premier Guitar Magazine said recently, "You can't speak about the acoustic guitar scene today without including Preston Reed". Preston's music combines chord-based grooves, soaring melodic runs and polyrhythmic percussion, fulfilling the orchestral potential of the guitar body. The power and depth of Preston's timeless, imagery-evoking compositions are as unique as his execution. Blues, rock, metal, funk, jazz and classical styles are distilled into a breathtaking visual and sonic experience - a border-hopping musical language that tells stories without words.

As millions of YouTube viewers have discovered, Reed's recordings and live performances continue to define the sound of the pioneering compositional guitar genre he invented over a quarter century ago.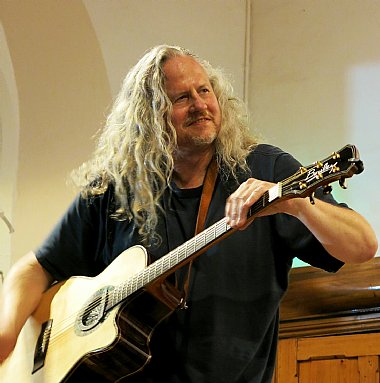 "Spectacular… the best one-man show this reviewer has seen since Bruce Springsteen… A terrific performer" The Irish Independent
"In a class of his own" London Evening Standard
"True spellbinding guitar mastery" Guitarist Magazine
"Heart stopping tour de force" Billboard
"… widely thought of as the world's most gifted guitarist" Total Guitar
"Reed's fiendishly intricate blend of blues, rock, country and metal styles ducks and weaves itself away from measurability" The Irish Times
Doors open 19.30. BYOB
Tickets: £13 (£11 concession; £5 under 16)
To reserve your ticket, email or tel: 01381 600354. Can also purchase on the door if there is availability.