When: Saturday, December 4th 2021, Start Time: 20:00
Where: The Stables Causeway, Cromarty IV11 8XS
Part of: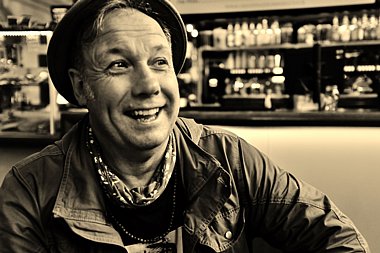 Martin Stephenson has been one of the the UK's best-loved songwriters for over 30 years, performing as a talented solo artist or with his band The Daintees. As a firm favourite of the Arts Trust and many Cromarty folk, we're excited to be welcoming Martin back as our first gig (as opposed to classical concert) in almost TWO YEARS!
Always popular on the circuit, Stephenson's "must see" live performances are an exuberant tour-de-force combining heart-in-your-mouth intimacy with playful humour and warm self-deprecation.
The Daintees' critically acclaimed 1986 debut Boat To Bolivia showcased Stephenson's songwriting, poetic romanticism and spiritual depth – so marking him out as a soulful cream of the leftfield crop during the self-obsessed 1980s. Never pandering to a particular scene, Stephenson's lightness of touch on a varied mix of musical styles was immediately apparent.
He re-recorded his major classic albums in recent years to celebrate their 30th anniversaries – and has produced and recorded many more solo and band albums since - most recent being 'Howdy Honcho' in 2021. He has also tirelessly devoted his time to encouraging and producing other songwriters, young and more 'mature'.
His work has frequently been featured by an enthusiastic Tom Robinson on Radio 6 and Tom invited Martin to be Special guest at a concert near Glasgow before lockdown. Martin has been in session with both Tom in London and Roddy Hart in Glasgow, at the BBC Radio Quayside sessions.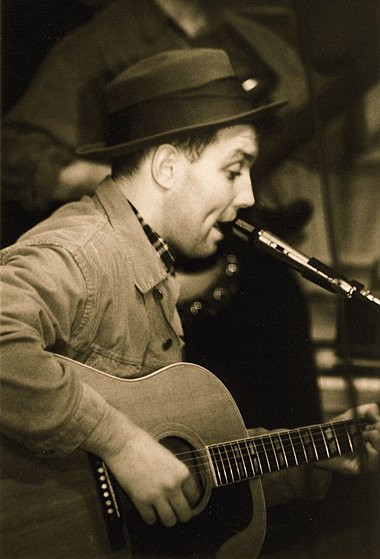 Billy Connolly came to visit him on a personal quest as part of BBC Scotland's documentary Made in Scotland, describing him thus: "Martin Stephenson is my kind of musician".
Further info can be found on the website: http://www.daintees.co.uk
"One of the finest Singer Songwriters this country has given birth to." SOUNDS magazine
Tickets: £12
Please email: info@cromartyartstrust.org.uk or tel 01381 600354 plus sales on the door (if availability)
Doors open from 7.30pm for 8pm start.
Tea/coffee will be on sale at the interval or feel free to bring your own refreshments.
No Covid bubbles or allocated seating any more - sit wherever you like! We do still however ask that you wear a face mask during the entire duration of your time in the venue, even when seated, with the exception of when drinking/eating.