When: Saturday, May 4th 2019, Start Time: 15:00, End Time: 16:00
Where: The Stables Causeway, Cromarty IV11 8XS
Part of:
'Killing Outside My Comfort Zone - Long Ago & Far Away And Places I've Never Been'
Shona talks about the challenges and perks of writing and researching Historical Crime Fiction.
Shona (S.G.) MacLean was born in Inverness and brought up in the Scottish Highlands. She is the niece of adventure novelist Alistair MacLean. She obtained an MA and PH.D. in History from Aberdeen University. She began to write fiction while bringing up her four children (and Labrador) on the Banffshire coast. She has now returned to live in the Highlands, where her husband is a head teacher. 'The Redemption of Alexander Seaton' was short-listed for both the Saltire first book award and the CWA Historical Dagger; 'The Seeker' was winner of the 2015 Historical Dagger.
Spotlight Author slot - short reading and book signings with Barbara Henderson...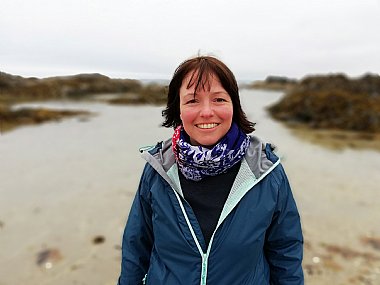 Inverness writer and drama teacher Barbara Henderson is the author of Fir for Luck and Punch, both historical novels for children, and of the eco-thriller Wilderness Wars, all published by Cranachan. She has won several national and international short story competitions and was one of three writers shortlisted for the Kelpies Prize 2013.
Find out more about Barbara and her work at http://barbarahenderson.co.uk/ .
£15 Book your ticket by email, tel 01381 600354 or complete and return this form.