Event Postponed
Event: Postponed
When: Friday, August 7th 2020 - Sunday, August 16th 2020, Start Time: 10:00, End Time: 17:00
Where: The Stables Causeway, Cromarty IV11 8XS
Part of: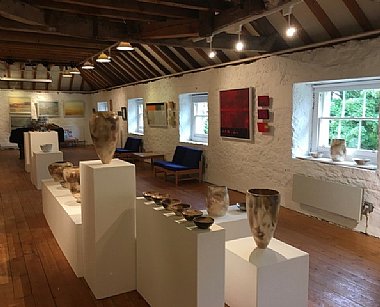 This event will sadly no longer happen in 2020. Catch it in the summer of 2021.
Formed in 1976, the Cromarty Group have been exhibiting each year ever since. Though members have come and gone, the quality of the work remains. Every year the group invites 2 to 3 guest artists to join them, giving each exhibition a little different focus, and keeping the Group on their toes.
There is something for everyone including, ceramics, sculpture, painting, prints, pottery and more.
Come and join us for one of the most popular local events of the year!
Artists this year include, Beral Anderson, Leon Patchett, Alex Dunn, Ian Barr, Jenny Gunn, Simon Gunn and Patricia Hay plus guests.
Check out our Facebook Page!
FREE entry