Visual Arts Courses in 2017
Cromarty Arts Trust is delighted to host a year long programme of visual arts courses and events.
Two day courses are a terrific way to inspire and delight the artist - whatever level you are at in your artistic progress.
Skilled tutors working with a small group in the Stables or in the Old Brewery can demonstrate new techniques and introduce you to new ways of working in whichever medium is your favourite.
Courses cost £100 to £120 (depending on materials/models) for a 2 day course which includes lunch, teas and coffees and delicious cakes from the famous Cromarty Bakery. A list of materials for you to bring with you will be sent out in advance for each course.
Some of the courses provide all the materials and are individually priced so please check.
Our full 2017 programme will be coming soon...
---
Life Drawing (Clothed Model) with Zev Robinson
Saturday 14th January, the Stables, Cromarty.
10.00am - 4.00pm
Cost: £60 (includes a soup & sandwich lunch; tea & coffee)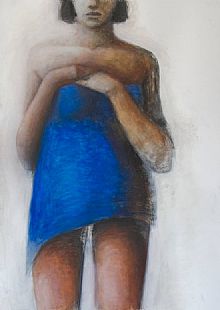 Zev Robinson is a Canadian-British artist and documentary filmmaker of much renown. We are delighted that Zev has chosen to base himself in Cromarty for a three-week residency in January 2017. During his time with us, he'll be researching and progressing his film work into sustainable food sources, the local fishing industry, the supply chain to restaurants and working with local schools as well as leading this fantastic, one-day workshop.
The workshop will focus not only on drawing the figure, but composition and the use of lights and darks.
Places are limited so don't miss out!
To book your place, email info@cromartyartstrust.org.uk or phone 01381 600354.
For more info on Zev and links to his works, click here.