Chanter & Piping Group
UPDATE: due to a change of funding, we regret that these Cromarty lessons will finish at the end of the school summer term 2020. Father Mel will continue to teach elsewhere and can advise as to future lessons whether with himself or alternative tutors/groups. Please contact us by email if you would like us to forward your enquiry on to Father Mel.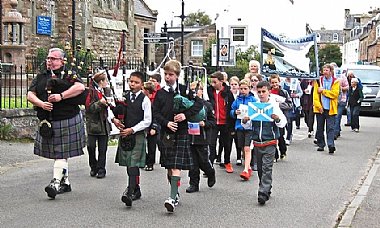 The Cromarty Chanter & Piping Group met once a week in term time in the Victoria Hall, Cromarty. Classes ran from 3.30pm-6pm, with different levels of players at different times during this period.
A mix of ages, from P1 to seniors participated - from complete beginner to those with previous experience. Tutor, Father Mel Langille, took participants through the stages from chanter to full bagpipes, with scope to progress at your own pace within a small group.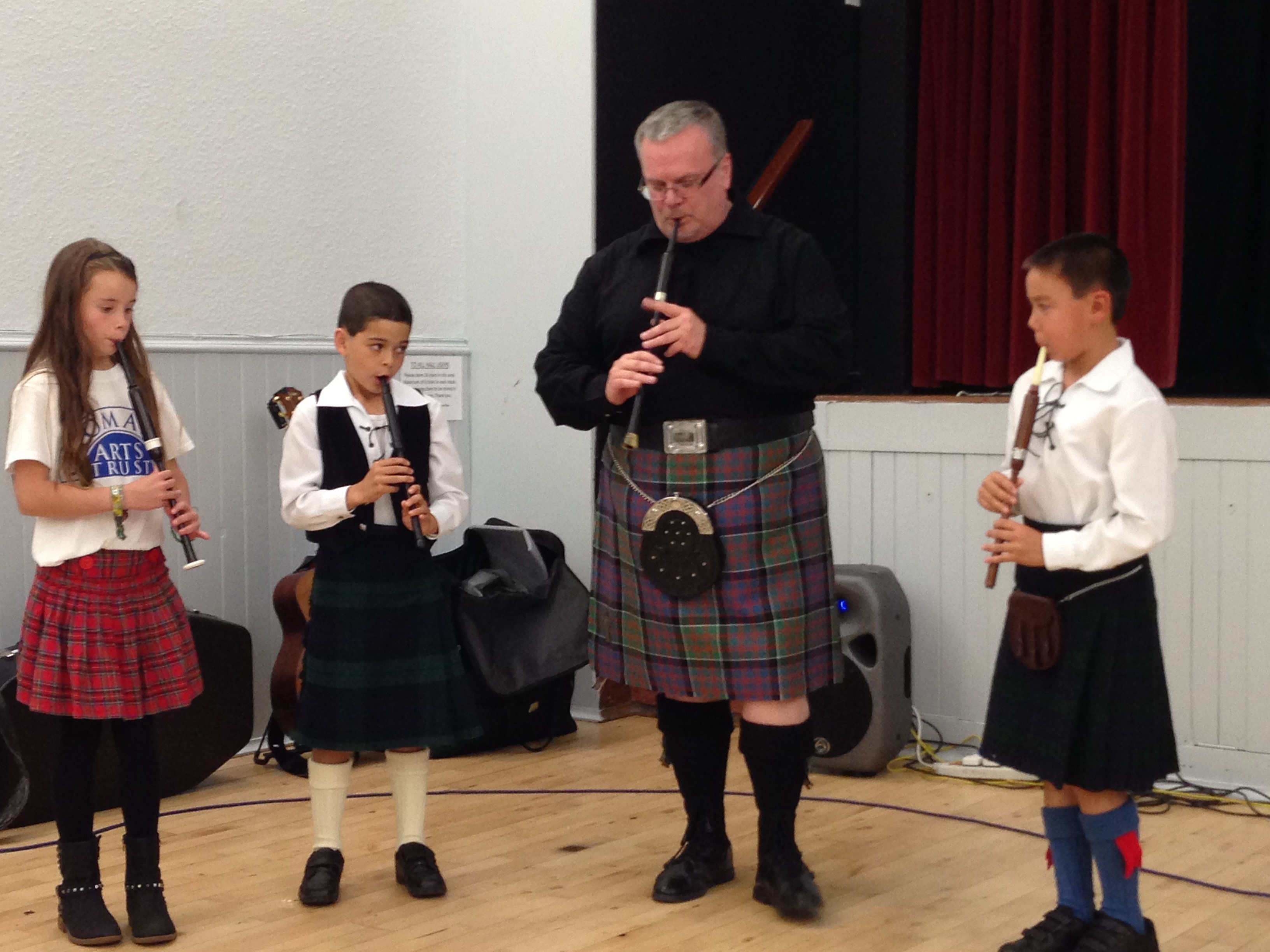 These sessions ran for several years and some youngsters progressed from beginners to winning major piping competitions proving that hard work and determination (and a good bit of breath!) are all you need to succeed!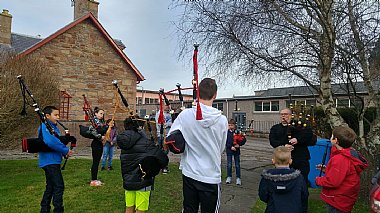 These classes were part-funded by The Middleton Trust and The Northern Meeting Charity, for which we are much obliged.