Event Postponed
Event: Postponed
When: Saturday, June 20th 2020, Start Time: 20:00
Where: The Stables Causeway, Cromarty IV11 8XS
Part of: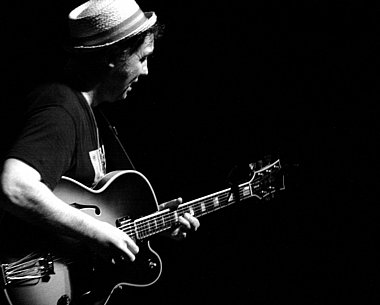 DUE TO COVID-19: POSTPONED UNTIL 2021, DATE TBC
Martin Stephenson has been one of the UK's most perceptive songwriters and best-loved musicians for over 30 years.
Born in Durham and raised in nearby mining village of Washington, he excelled at table tennis before his musical abilities pushed their way to the front, but when they did, he was hooked. "My teacher was like a cross between Allen Ginsberg and Jim Morrison, he was like this Vietnam hippie," remembers Stephenson. "He had a massive cosmic perception and taught loads of young lads from rough backgrounds how to get rid of the competitive spirit that brought a lot of unhappiness."
Before he was anything else, Stephenson was a busker. It was the beginning of an instinct, a need, for live performance that continues to this day. "I used to see a sunny morning when I was 18 and thought 'I'm just going to go on the street and play, nobody knows who I am anyway.' The doo-wop singers used to do that, stand on street corners. That's how I started off."
Stephenson formed his band The Daintees in his teens with the deliberate intention of showcasing a broad range of musical styles.
Kitchenware Records, based in Newcastle, had already become one of the most important indie labels of the decade with a roster that included Prefab Sprout, Hurrah! and the Kane Gang. Stephenson's richly detailed and nuanced songwriting was the perfect fit, and the distribution deal via London Records gave the band a real platform.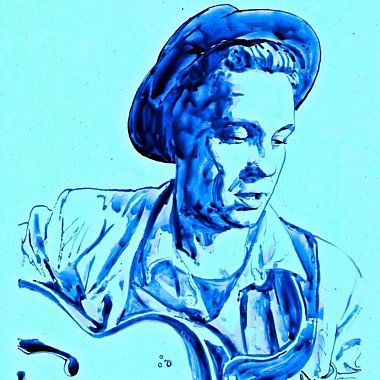 His 1986 debut album Boat To Bolivia displayed an extraordinary maturity, from the country charm of Candle In The Middle to the Cohenesque acoustics of Rain, and sounds as fresh today as it did then. A degree of UK chart success followed with the top 40 albums Gladsome, Humour & Blue in 1988 and Salutation Road in 1990.
After 1992's The Boy's Heart, Stephenson called time on the original Daintees, setting about a solo career and the prolific outpouring of quality material that shows no sign of slowing down.
Never pandering to a particular scene, his dexterity and ease with a varied mix of musical styles was immediately apparent. His path was destined to be a lifelong journey through the music he loved: folk, ragtime, jazz, rockabilly, punk-pop, country blues and more.
He has honed his skills over the years but his lightness of touch and engaging spontaneity remain. For him music is a vocation, not a career and his restless troubadour spirit has amassed an extraordinary catalogue of over 40 albums. Over the two decades since claiming his own musical independence, Stephenson has released a succession of strong self-produced albums such as Yogi in my House, The Lilac Tree, Collective Force, Western Eagle, California Star, Haunted Highway and Bayswater Road.
2019 saw the launch and celebration of Daintees album Chi Chi & The Jaguar and solo albums Brady Square and Thomasina. His critically acclaimed albums from the 80s have been re-recorded and celebrated in strong 30th anniversary tours.
This year, 2020, sees the 30th anniversary celebration of Salutation Road and another exciting UK tour with the band.
2017 Stephenson was invited to perform in Glasgow at the BBC Quay Sessions with Roddy Hart and Tom Robinson was delighted to invite him in for a session at BBC Radio 6 in London at the end of November. Oct 2019, Tom Robinson invited him back for another BBC Radio 6 session and choose several of Martin's tracks for his favourite songs of the week.
Legendary Scottish comedian and musician, Billy Connolly, dedicated a section of the 2019 BBC Scotland TV documentary, Made in Scotland to Martin Stephenson. Requesting a live performance of his hauntingly beautiful Rain from the Bolivia album, and despite frail health, Connolly chose to stay and pass the time with kindred spirit and fellow creative soul. Stephenson humbly responded with the gift of Billy's Banjo, a freshly penned and composed song to his brother in spirit. Connolly called him "My kind of musician".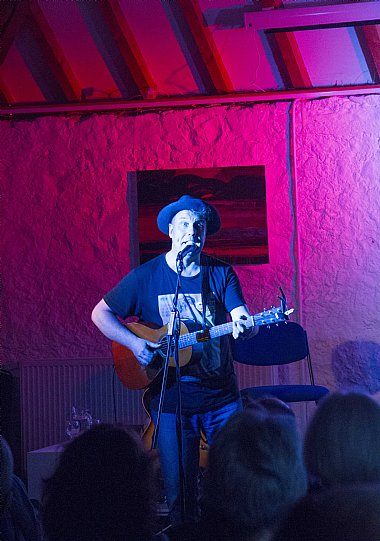 Martin has toured with John Martyn , Roy Buchanan, Aztec Camera, Microdisney, The Go-Betweens, Hothouse Flowers, Bob Geldof, Del Amitri, Janis Ian, Indigo girls and Melissa Etheridge, but remains endearingly modest and unaffected.
When not writing, recording or gigging, which isn't often, he's in his home near Invergordon in the Scottish Highlands, much involved with his own label, Barbaraville. The Cromarty Stables, as well as being one of Martin's closest gigs, is also one of his favourites.
Martin Stephenson really is a spiritual traveller with a style all his own. For him the highest level of achievement is kindness, the greatest currency good will.
Doors at 7.30pm BYOB
Tickets: £13 (£11 concession; £5 under 16)
Purchase tickets: email or tel 01381 600354 or on the door if there is availability