When: Saturday, September 5th 2020 - Sunday, September 6th 2020, Start Time: 10:00, End Time: 16:30
Where: The Stables Causeway, Cromarty IV11 8XS
Part of: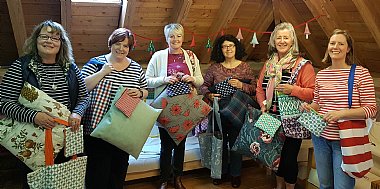 Covid-19 Update: The safety and well-being of our participants and tutors is of the greatest importance to us. On all our courses, we will implement appropriate social distancing and spacing, limitation of numbers attending, supplies of masks/visors, hand wash stations and sanitiser, individual tools where possible and scrupulous cleaning throughout. If you should feel unwell prior to the course, we would respectfully request that you stay at home and contact us as soon as possible. If you have any queries, please contact us prior to booking: info@cromartyartstrust.org.uk
NOW FULLY BOOKED. WAITING LIST IN OPERATION!
Is your sewing machine gathering dust in a cupboard or is it still new sitting in its box waiting for someone to unwrap it? Perhaps you are hoping for a new sewing machine for your birthday or Christmas and have always hankered to learn this skill? No matter if you have never even switched a machine on or haven't sewn since school days, this workshop is for you!
In this beginner's class you will be guided by experienced tutor, Rebecca Barbour, through the basics of your sewing machine and learn how to hem, add zips and topstitch, how to draft a pattern, various techniques for cutting fabric and also constructing your projects. This course is designed to help build confidence in sewing and help you to feel that you can keep sewing when you get home.
Within this course you will make a lined tote bag, zippered pouch, cushion cover and time pending bunting too. Come and learn how to sew in a friendly and easy-going environment.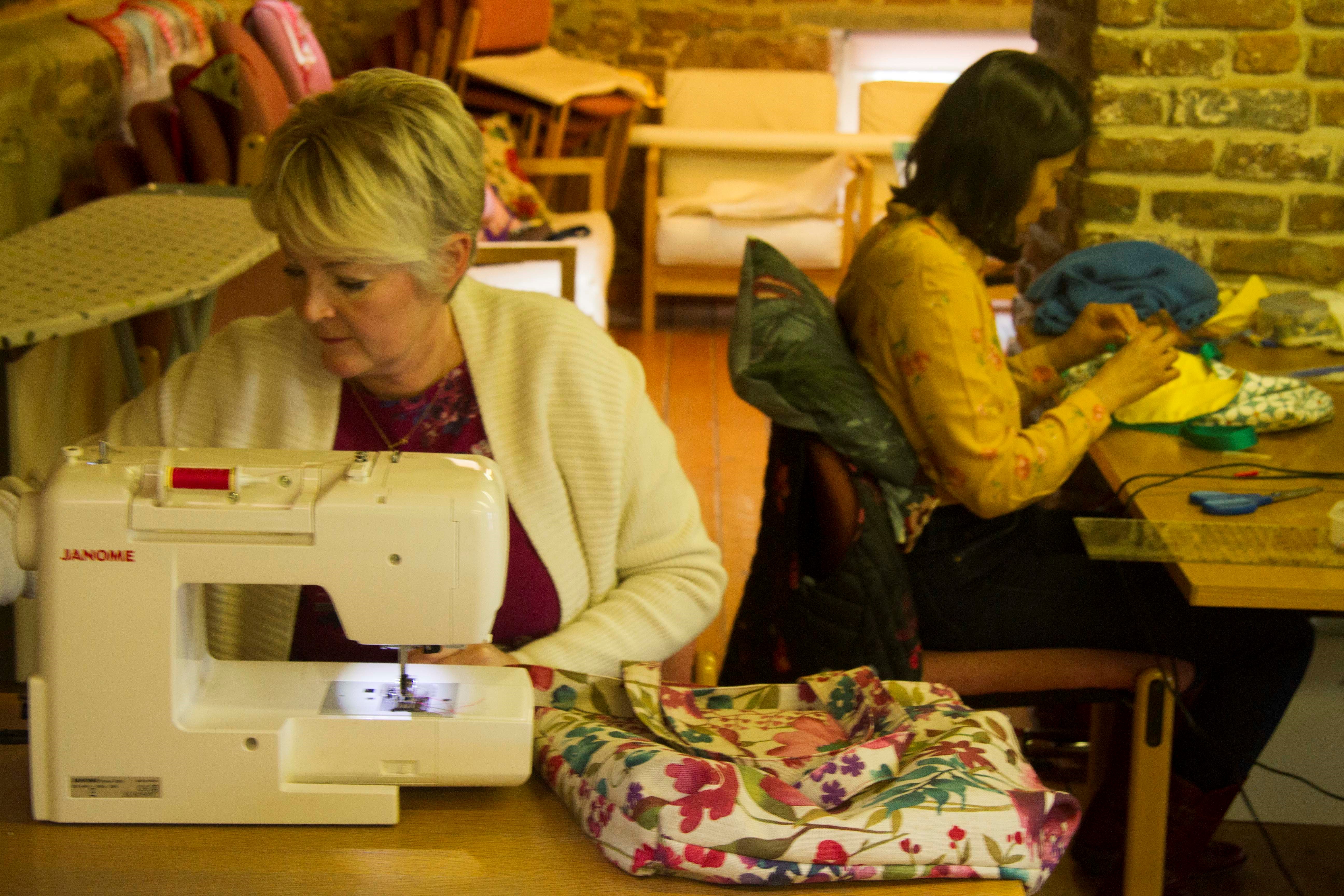 All materials provided - we can even provide the sewing machine if you'd like! Accommodation available in the Old Brewery - please enquire.
£110 for two days. Bring a packed lunch (and sewing machine if you have one). Tea/coffee is provided.
To book your place, request a booking form by email or tel 01381 600354
This course was formerly programmed for 27 & 28 June 2020, then 10 & 11 October 2020. We apologise for any inconvenience caused due to date swapping. It will now take place in the Stables rather than the Old Brewery to allow for more space.