When: Friday, July 30th 2021 - Sunday, August 1st 2021, Start Time: 10:00, End Time: 17:00
Where: The Stables Causeway, Cromarty IV11 8XS
Part of: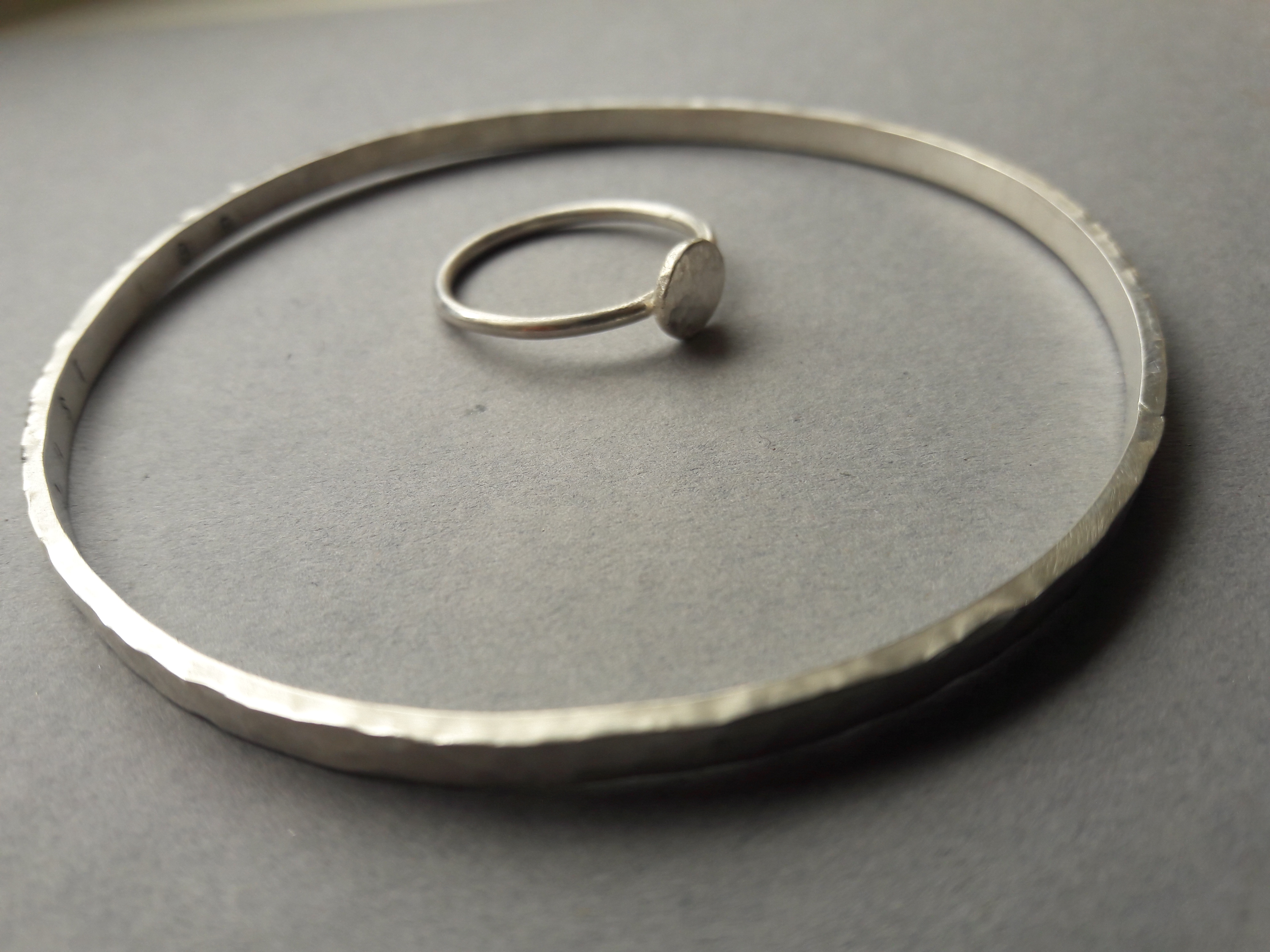 THIS COURSE IS NOW FULLY BOOKED. If you would like your name to be added to the waiting list, please email.
Transforming a sheet of silver into a piece of jewellery can be a fulfilling and exciting creative process. This intensive three-day course with experienced tutor, Jo Pudelko, will introduce you to the traditional techniques and tools used to make jewellery. The aim of this course, using demonstrations and structured guidance, is to instill confidence as you learn techniques such as sawing, soldering, annealing, filing, texturing and shaping to create a piece of silver jewellery over the weekend (and allowing you to continue making afterwards).
You will start by using copper (which has similar working properties to silver) to practice on, then progress to using silver for your final piece. This course is an ideal introduction if you are taking your first steps in jewellery making or suitable for returning students looking to refresh their existing knowledge to create more complex pieces. Copper, an amount of sheet silver and all tools will be provided. Extra silver can be purchased at cost during the course if needed. The weekend is designed to be as flexible as possible, allowing you to build your skills as well as create a finished piece.
Good eyesight and hand dexterity are needed for jewellery making. Please remember to bring your glasses if you need them for close work and wear appropriate clothing for a studio environment including closed toe shoes. If you have long hair, please wear it up.
£240 Includes materials although silver used will be charged and paid for at the weekend at current rate (can advise of likely cost if required). Also includes tea / coffee and a delicious, home-made lunch each day in the Old Brewery.
To book your place, request a booking form by email info@cromartyartstrust.org.uk or tel 01381 600354.
COVID-19
All our courses are run in strict adherence to the Covid safety protocols and regulations at the time. We exercise social distancing throughout the course as well as regular sanitising, wiping down of any shared equipment between uses, strict hygiene rules throughout each venue, wearing of masks in all communal areas, temperature checking on arrival and constant monitoring of the comfort and safety of participants. If you feel at all unwell prior to the course, please alert us and DO NOT attend.

As everyone is well aware by now, the Covid situation and subsequent government restrictions and advice can change on a daily basis. We will inform you of any cancellations or changes to any element of courses as soon as we become aware of these. If you have any queries, please do not hesitate to get in touch.
This is event is now full.