When: Saturday, March 5th 2022 - Sunday, March 6th 2022, Start Time: 10:00, End Time: 16:30
Where: The Stables Causeway, Cromarty IV11 8XS
Part of: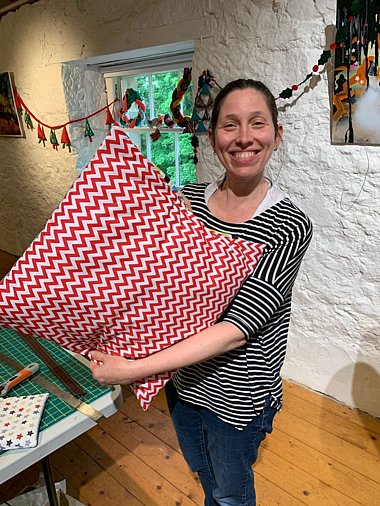 As at 1st March, we now have ONE place back on sale! Get in touch if you fancy it.
Is your sewing machine collecting dust in the back of a cupboard? Or brand new, still sitting in its box awaiting your attention? Perhaps you are hoping for a new sewing machine for your birthday or Christmas? No matter if you have never even switched a machine on or haven't sewn since school, this confidence-building workshop is for you!
In this beginner's class you will be guided through the basics of your sewing machine: how to hem, add zips, topstitch and much more. You will learn how to draft a pattern, various techniques for cutting fabric and also constructing your projects. This course is designed to help build up your confidence in sewing, the use of your machine and generally help you to feel that you have the skills to continue sewing once you get home. Within this course you will make a lined tote bag, zippered pouch, cushion cover and, if time allows, bunting too.
Come and learn how to sew in a friendly and easy-going environment under the expert, patient eye of tutor Rebecca Barbour.
The Basic Sewing Kit
It would be helpful to have a basic sewing kit for this course, but not essential as there will be tools available for use.
Fabric scissors
Paper scissors
Seam ripper
Dressmaking pins
Hand sewing needles
Threads
Bobbins suitable for your machine
Zipper Foot
Temporary markers - this could be tailor's chalk, fade or wash-away pen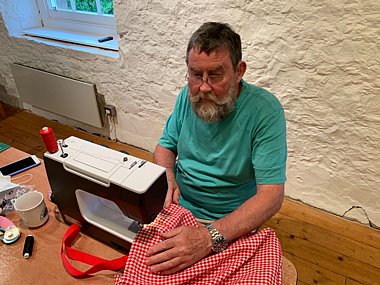 Sewing Machine - You will be required to bring your own sewing machine (which can be left securely overnight within the sewing room) allowing you to learn and become familiar with your own machine. However, there will also be a limited number of extra machines available if you do not have your own - please enquire upon booking.
All fabric and all haberdashery is supplied and included in the price, though if you have a favourite fabric you wish to use, you are welcome to bring it along.
£120 Includes tea / coffee and all materials. Please bring a packed lunch each day.
To book your place, request a booking form by email info@cromartyartstrust.org.uk or tel 01381 600354.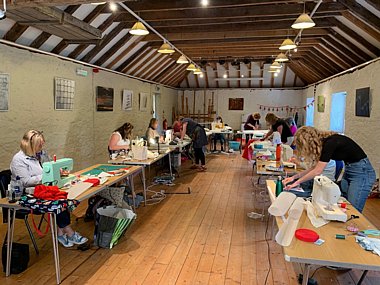 This course is also running on 30 & 31 July. You may also be interested in the two Dressmaking weekends, Introduction to Free Motion Embroidery workshop or Sewing Christmas Decorations workshop.
This is event is now full.