When: Sunday, May 6th 2018, Start Time: 16:00
Where: The Stables Causeway, Cromarty IV11 8XS
Part of:
Part of our series: Scotland's Year of Young People – Local Talent
The concert will showcase Cromarty's Miranda Evans singing a selection of British and German Song including Brahms' gypsy inspired Zigeunerlieder Op.103 accompanied on piano by Stables' favourite and local musician, Helen Standen. Brahms Horn Trio Op 40 will provide a lively instrumental interlude. Miranda's father, Simon Evans, and unlce, Andy Evans will also be performing.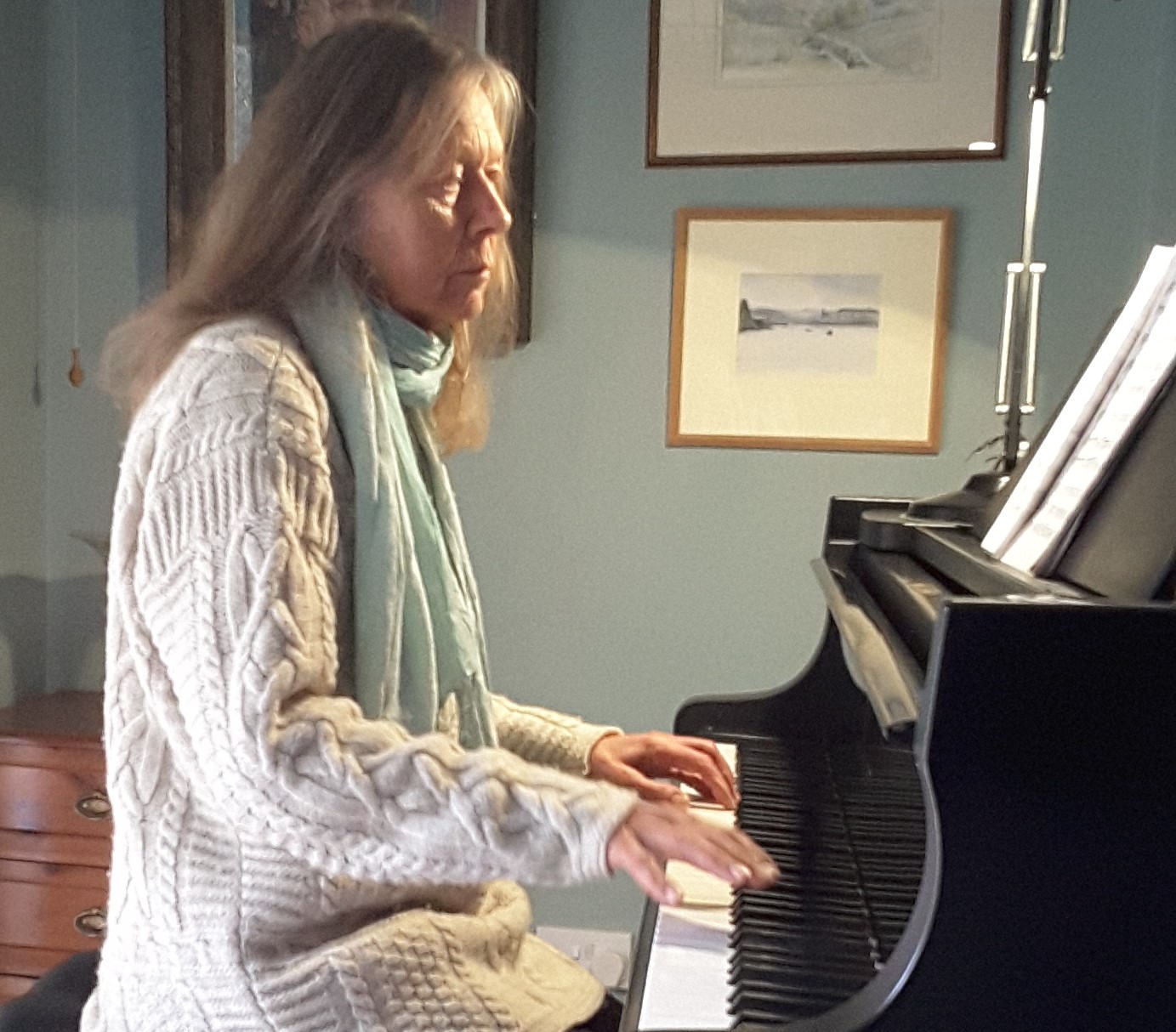 Programme
Ivor Gurney (1890-1937)
Spring and Sleep from 5 Elizabethan Songs
Benjamin Britten (1833-1897)
Ellen's Aria from Peter Grimes
Sephistia's Lullaby
Gustav Holst (1874-1934)
4 Songs for Voice and Violin Op 35
I Andante : Jesu sweet, now will I sing to Thee a song of love longing.
II My soul has naught but fire and ice, and my body earth and wood
III Allegretto : I sing of a maiden that matchless is.
IV Allegretto : My Le-man is so true of love and full steadfast.
Benjamin Britten
Folk Song Arrangements
Early One Morning
The Sally Gardens
O Waly, Waly
The Last Rose of Summer
Interval
Johannes Brahms (1833-1897)
Trio for Horn, Violin and Piano Op 40
I Andante
II Scherzo - Allegro
III Adagio mesto
IV Finale – Allegro con brio
Johannes Brahms
Zigeunerlieder Op 103

Doors open 15.30. BYOB. Tea & Coffee available. Tickets: £13 (£11 concession) SCHOOL CHILDREN GO FREE!!
To reserve your ticket, email or tel: 01381 600354. Can also purchase on the door.

Musician Biographies:
Miranda Evans graduated last year from Aberdeen University, and has been offered a conditional place at the Royal Conservatoire of Scotland to continue her studies. She is currently taught by Jane Irwin. Miranda's previous recitals have been well received, prompting comments such as 'wonderful control' and 'polished an understatement' (Garry Fraser, Dundee Courier). She will be treating us to a selection of English and German song focussing particularly on Britten and Brahms, a slightly mischievous combination given Britten's famous dislike of Brahms. Both composers set a wide range of poets with Britten having a particular facility for imaginative and sensitive folk song settings.
Helen Standen began piano lessons aged 7 and taught beginners at 15, after passing her grade 8. She went on to study with Elsa Cross - a former pupil of Weburn - and Swiss pianist Albert Ferber, finishing her studies with Gordon Fergus Thompson. She has been teaching, accompanying and playing chamber music for over 40 years. She left London for inverness 20 years ago.
Simon Evans has played the violin since the age of 10. At 14 he was leader of the North Wales Youth Orchestra and a member of National Youth Orchestra of Wales. He was taught by Fred Brough as a teenager, and has participated in the Violin Masterclass at Dartington in 2016 with Chloe Hanslip and has been coached by the Skampa and Heath Quartets. He led the Dartington Summer School Orchestra for two years and is co-leader of 'The Mahler Players'. He has been invited to be a soloist with the Dundee Chamber Orchestra and the Highland Chamber Orchestra.