When: Sunday, May 8th 2022, Start Time: 10:00, End Time: 11:30
Where: The Stables Causeway, Cromarty IV11 8XS
Part of: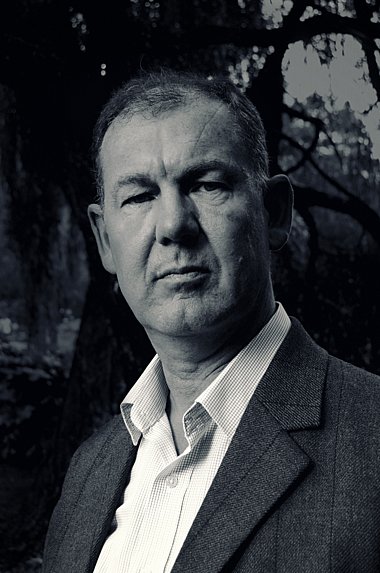 Matt's talk will be series of anecdotes covering his police career from the Regent's Park bombing in 1982, the Libyan Peoples Bureau siege in 1984 and the murder of a friend before that siege began, the shooting of one of his PCs by an IRA active service unit through to his diagnosis with PTSD and how that lead to creative writing therapy and publication.
That's quite some journey, we think you'll agree, and will lead to a fascinating insight into the life of a police officer turned crime writer.
Matt Johnson served for 25 years as a soldier and Metropolitan Police officer. His debut novel Wicked Game – a crime thriller - was published by Orenda Books in March 2016. The sequel Deadly Game, was published March 2017 and the final part of the trilogy, End Game, in 2018.
Wicked Game was listed for a Crime Writers Association Dagger award, has topped Amazon and KOBO charts in several categories and in 2018, Matt was voted at #22 in the WH Smith UK national poll of the world's top 100 best-ever crime writers.
Peter James, the international best-selling novelist said of Matt's work - "Terse, tense and vivid writing. Matt Johnson is a brilliant new name in the world of thrillers." Sir Ranulph Fiennes said of Matt's books "From the first page to the last, an authentic, magnetic and completely absorbing read." Matthew Hall, BAFTA winning writer of TV Drama 'Keeping Faith' said "Johnson is a natural. Taut, knife-edge thrillers, you won't put down until the last full stop."
In 1999, Matt was retired from the police with Post Traumatic Stress Disorder. Whilst undergoing treatment, he was encouraged by his counsellor to write about his career and his experience of murders, shootings and terrorism. His novels are the result of that process.
Plus...Spotlight Author - G.R.HALLIDAY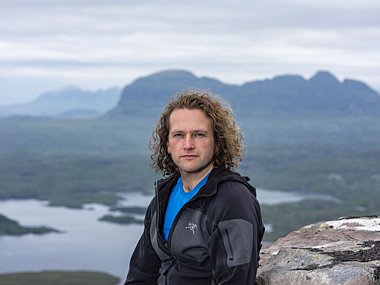 G.R. Halliday was born in Edinburgh and grew up near Stirling. He spent his childhood obsessing over the unexplained mysteries his father investigated, which has proved excellent inspiration for his writing. His debut novel, From The Shadows, was shortlisted for the 2019 Bloody Scotland debut award. His second novel, Dark Waters, was published in 2020, and his third novel Under The Marsh is set to be published by Vintage in July 2022. He now lives in the rural Highlands outside of Inverness, where he is able to pursue his favourite pastimes of mountain climbing and swimming in the sea, before returning home to his band of semi-feral cats.
Both authors will be signing books at the end of the session.
£15
To book your ticket, complete and return the booking form or email / tel 01381 600354.