When: Sunday, June 9th 2019, Start Time: 16:00
Where: The Stables Causeway, Cromarty IV11 8XS
Part of: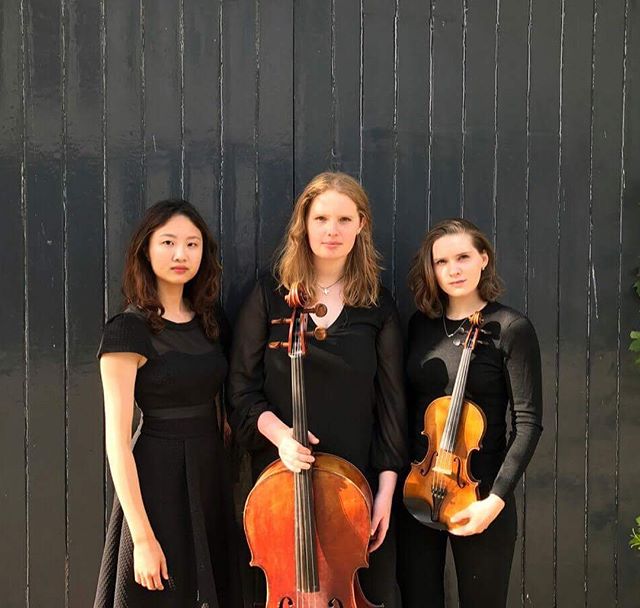 The Odora Trio was formed in 2016 at the Royal Academy of Music. In May 2017 the trio were prize winners at the Isaacs and Pirani piano competition at the Royal Academy with their performance of Tchaikovsky's Piano Trio in A Minor. Since then, the trio has been under the guidance of eminent professors such as Andrew West, Richard Lester, William Fong, Gaby Lester Adrian Brendel, Melissa Phelps, Jo Cole and members of the Doric Quartet.
The trio has performed widely throughout London and the UK including recitals at the Royal Academy of Music, The Korean Cultural Centre, Southwark Cathedral, Southwell Minster, St Brides Fleet Street, The London Charterhouse, St Peter's Church, Eaton Square, Wrexham County and in Herefordshire performing for Concerts for Craswall, a music society set on bringing classical music to rural areas.
They were selected to take part in the Piano Festival at the Royal Academy of Music where they were mentored by renowned cellist Adrian Brendel. They also attended the Wye Valley Chamber Music Summer Residency in 2018. 2018.
Tickets: £13 (£11 concession) SCHOOL KIDS GO FREE!
To purchase: email or tel 01381 600354 or can purchase on the door
Tea & coffee available
Programme (nb. slight change to that previously advertised!):
Haydn 1732-1809. Piano Trio Hob XV:21 in C major (No 35)
Beethoven 1770-1827. Piano Trio Op 70 No 1 in D major 'The Ghost'
Interval
John Ireland. 1879-1962. Piano Trio 3 in E
Frank Bridge. 1879-1941 'Miniatures'