When: Sunday, October 28th 2018, Start Time: 14:00, End Time: 17:00
Where: The Stables Causeway, Cromarty IV11 8XS
Part of: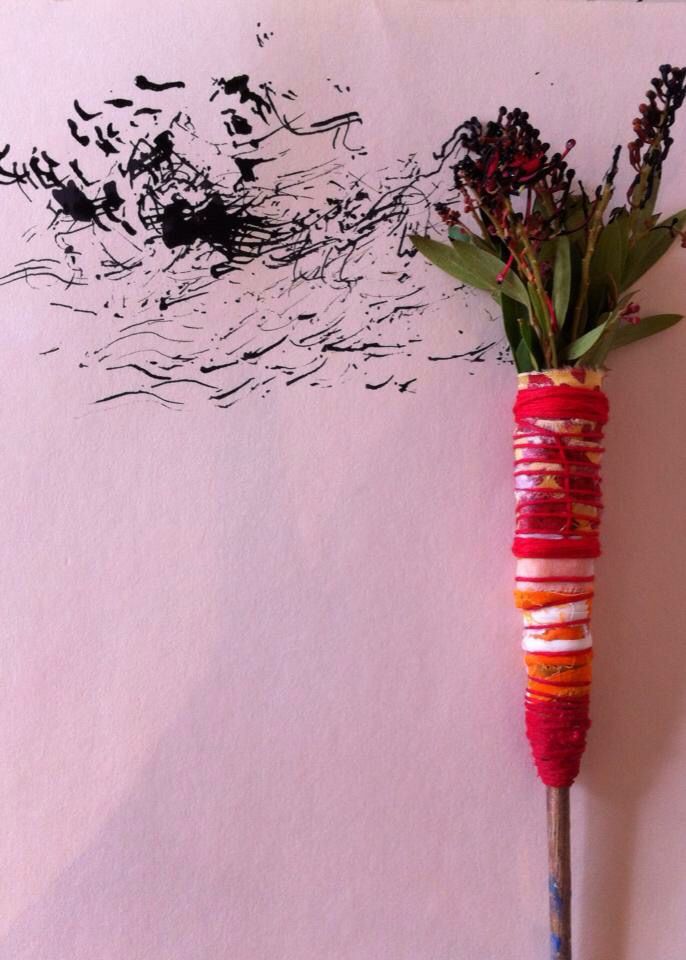 Join our international artist-in-residence, Kuzana Ogg, in opening your eyes to the freedom and creativity of 'experimental drawing'. Using a range of household objects and natural items you will learn to communicate mark, atmosphere and image using ink and pencil. You'll expand and sharpen your personal visual vocabulary whilst broadening your experience of drawing to include methods of collaboration and experimentation with a range of materials.
A really fun and different way to spend your Sunday afternoon! Open to all abilities.
This is the first of two workshops over two weeks. You can attend just the one or both as the content is different in each. Find out about the second workshop here.
The class will consist of:
Introduction
Preparation of tools using your found items
Creating a dictionary of mark using varying pressure and spacing; using ink to create atmosphere and an image
Review and discussion
Participants will need to bring: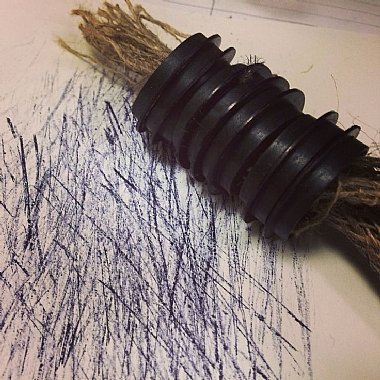 18x24 sketch paper
B pencils (2 per student) & sharpener
Scissors
String
Cardboard
Glue stick
Duct tape/ packing tape
Anything that can be constructed into a handheld drawing tool, e.g.: stamp (bottle cap, thread spool, old shoe, cut vegetables (mushroom, carrot, etc), sponge, string, leaves, branches, seed pods, brushes with parts cut out, hardware parts, cardboard, toothpicks, candy wrappers, plastic bags, rubber bands, paper doilies, lace, toothbrush, cleaning brush, steel wool, scrap yarn and ribbon. Bring as much as variety as you can. We will attach objects to handles in class using duct tape, string and rubber bands.

Cost: £30
Reserve your place by email or tel 01381 600354